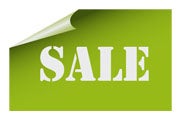 Best Buy is offering discounts of $50 to $150 on all models of the 7-inch BlackBerry PlayBook through Monday.
You can get the 16GB model for $450 ($50 off), while both the 32GB and 64GB models are priced at $550 for savings of $50 and $150 respectively. It's not clear why Best Buy is cutting the price of the PlayBook. Perhaps the big box retailer is hoping to spark a PlayBook craze in light of the successful HP TouchPad fire sale from August (a second TouchPad fire sale is expected in the coming weeks).
If Best Buy's PlayBook sale prices don't appeal to you, rumor has it Staples may be planning a 50 percent price cut for the BlackBerry tablet to run September 7 and 8, according to CrackBerry. Staples is currently offering a $100 mail-in rebate on the 32GB and 64GB PlayBooks.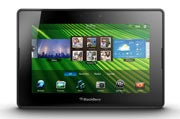 BlackBerry watchers are trying to figure out why Best Buy is offering its PlayBook sale, or why Staples might offer a 50 percent discount. Also up for debate is whether other retailers may follow suit with PlayBook sales of their own. It may simply be a round of seasonal promotions, or RIM's retail partners may be looking to sell through PlayBook stock to make room for Playbooks loaded with an expected OS refresh. A BlackBerry Tablet OS update will reportedly land sometime in September with native apps for BlackBerry Messenger and e-mail, among other enhancements. RIM said in June that it had shipped 500,000 PlayBooks to retailers, but did not say how many had been sold through to consumers.
The PlayBook features a 7-inch screen with 1024-by-600 resolution, 1 GHz dual-core processor, 1 GB RAM, 802.11 a/b/g/n Wi-Fi, 5 megapixel rear-facing camera, 3-megapixel front-facing camera, and HDMI micro and microUSB ports; and it weighs less than one pound.
Connect with Ian Paul (@ianpaul) and Today@PCWorld on Twitter for the latest tech news and analysis.