Google is trimming its offerings, following a season of big changes for the Internet search leader.
The company over the next few months will shut down a number of products and merge others into existing products as features.
The moves follow changes in leadership, a push into social networking and the announcement of plans for a major acquisition.
Specifically:
In April, Larry Page succeeded Eric Schmidt as CEO and started making changes right away, including tying 25 percent of every employee's bonus to Google's success in social.

Then in June the company launched Google+ as a Facebook rival.
And last month, Google announced it would be acquiring mobile phone maker Motorola Mobility for about $12.5 billion.
Alan Eustace, senior vice president at Google, discussed the ten products leaving the Google portfolio in a blog post Friday afternoon.
"This will make things much simpler for our users, improving the overall Google experience. It will also mean we can devote more resources to high impact products — the ones that improve the lives of billions of people," he wrote.
Google bought Aardvark for $50 million last year, but already it's first on the list of discontinued products. Dubbed "a new kind of social search," it was a service that fielded questions and routed them for answers to the most qualified respondents within the user's social-networking circle.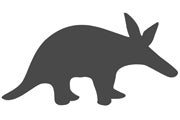 The fact that more people are using the cloud for storage and computing and Web apps instead of downloadable software plays into the shuttering of Google's Desktop search application and Google Pack.
While Google's attempt to bring news content browsing and reading to Web and mobile devices through Fast Flip also is ending, Eustace says the "experiment has fueled a new approach to faster, richer content display on the web. This approach will live on in our other display and delivery tools."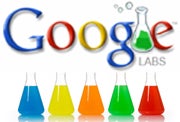 Also getting nixed: Google Maps API for Flash and Google Web Security, although Google will continue to support current customers. Image Labeler, Notebook, Sidewiki, and Subscribed Links are also on the list.
As part of the company's efforts to streamline its product portfolio and focus its development efforts, Google also recently announced its plans to shut down Labs and the social applications developed by Slide, a company it acquired a year ago for $182 million.