A set of new developer tools released by China's largest search engine Baidu signals the company's intent to create a mobile OS using Google's Android, according to analysts.
On Friday, Baidu launched a new Android-based mobile platform called Yi, which means easy in English. Currently, the platform is only available to developers and works as a suite of tools to create mobile apps integrated with existing Baidu products, including the company's music, e-reading, and mapping services.
But Baidu could be positioning Yi to become something more than just a collection of developer tools. Baidu CEO Robin Li said the company had reached an agreement with an international handset vendor to launch a phone installed with the Yi platform, according to Chinese media reports.
Baidu spokesman Kaiser Kuo said he could not confirm Li's statements. But he said in the future, the Yi platform will be built with a user interface meant for consumers.
Shen Sui, an analyst with consulting group iResearch, expects Baidu Yi will eventually become an Android-based mobile OS that features a collection of the company's apps. Android is a natural choice given how the operating system is open source and already popular among developers, she said.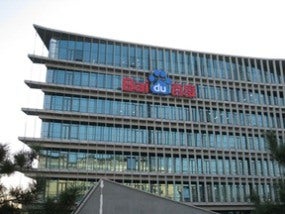 Baidu already has a presence on most Android phones in China. In April, the company reported that its search engine was installed on 80 percent of Android phones in the country.
"I don't believe Baidu has to make their own operating system," Shen said. "They can use Android as platform for their products."
Baidu currently has an 80 percent user share of China's search engine market, according to CNZZ.com, an analytical Web research site. Google is a distant second with 8 percent of the market.
Other Chinese firms are also aiming to expand in China's market with their own mobile operating systems. In July, a subsidiary of Chinese e-commerce giant Alibaba Group launched a smartphone running its new Aliyun OS. The operating system is Linux-based, and can run Android apps.
In the same month, mobile carrier China Unicom, also launched a series of handsets that used a Linux-based software developed by the company and several of its partners.
At this stage, Baidu's new Yi platform doesn't appear to be a true mobile OS, said Sun Peilin, an analyst with Beijing-based research firm Analysys International. Rather than focus on an operating system, the company wants to push their products through this platform, he added.