30 Days With Windows Phone 7: Day 5
I spent Day 4 of the 30 Days With Windows Phone 7 experience talking about apps and the Windows Phone 7 Marketplace. However, I saved one very important element of Windows Phone 7 apps for today because I felt that it's worthy of its own post. So, today, I am going to take a look at the ability to try an app before you buy it.
I spend a fair amount of money on apps. I think it is partially a function of the relatively insignificant cost of them. Most apps are only a few dollars, and I am probably going to go spend that buying a grande iced caramel macchiato or something at Starbucks anyway, so even if the app sucks it's not that big a deal.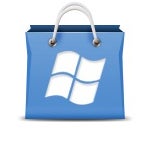 The thing is–many of them do…suck that is. With over 500,000 apps to choose from for iOS, I can pretty much guarantee that a couple hundred thousand of them are crap. The problem with the Apple App Store approach for iOS apps is that I just have to roll the dice and get the app in order to determine if it's any good. If it is, I keep it. If it's not, I delete it and flush the few dollars down the drain.
Granted, many iOS apps actually come in two flavors–the lite version, often supported by ads, and the full version, without the annoying ads. Forcing developers to create two versions just so customers can actually test out the app before committing is extra effort for the developers, and it artificially inflates the app count for the Apple App Store.
Basically, if there are 100,000 apps following this strategy, then they account for 200,000 of the total app inventory which would effectively reduce the number of unique apps in the Apple App Store to 400,000. Don't hold me to these numbers. I don't know for sure how many apps there are with both lite and full versions–I am just making a hypothetical point.
That brings me back to the Windows Phone 7 Marketplace. With Windows Phone 7, I have the option to either "try" or "buy" a given app in most cases. Many paid apps offer a trial option as well. If I click on "try", a free trial version of the app installs and I can check it out and see if it works as advertised, and that it meets my needs before I decide whether or not to spend the money to actually buy it.
I used the "try" option to check out the game Pac-Man Championship Edition DX. The app is $6.99 and I thought that seemed a little steep for a game that could be a cheesy imitation of the classic Pac-Man game. I was able to play the game–but only certain modes, and certain courses, and it limits the amount of time I can play–but it was enough for me to decide that the game seems fun enough and go ahead and spend the money.
The try before you buy approach is not unique to Windows Phone 7. The Android Market offers a similar feature for many apps. Apple should take a hint from these rival app store platforms and implement some way for users to test out apps before spending money on them. I would think it should be an effective deterrent for apps that are total crap.
I know I said that tossing money out for apps that suck isn't a big deal because most apps don't cost much. I still feel that way to some extent. But, what's even better than throwing out $3 for an app that turns out to be crap–or even a good app that doesn't quite meet my needs–is having an option to take the app for a test spin and figure that out before I waste the money.
Plus, this way I can buy more iced caramel macchiatos. You're welcome, Starbucks.
Read the last "30 Days" series: 30 Days With Google+
Day 4: Apps and the Windows Phone 7 Marketplace