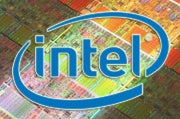 Fearing slow sales and a market dominated by Apple's MacBook Air, major notebook makers plan to release a limited number of ultrabook laptops (Intel's new class of ultraportables) late this year, according to an online report. Acer, Asus, Lenovo and Toshiba are all producing initial shipments of 50,000 units or less, adopting a wait-and-see approach to the new product category, according to Taiwan-based DigiTimes.
By comparison, Asus in May shipped 100,000 Eee Pad Transformer tablets, followed by more than 200,000 in June, according to Netbook News. Representatives from Acer, Lenovo, and AsusTek were unavailable for comment.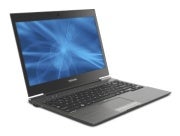 Intel in May announced plans to recharge the PC market with a brand new laptop category called ultrabooks featuring longer battery life, ultrathin profiles of 0.8 inches or smaller and priced at less than $1000. The new ultraportable laptops are supposed to merge the performance capabilities of laptops with "tablet-like features such as instant-on functionality," Intel said. The first wave of ultrabooks are due out this fall, with more advanced devices coming in 2012 and 2013.
About six months before Intel announced the ultrabook category, Apple was making waves with its overhauled MacBook Air. The new Apple laptop line is similar to what Intel wants to see in ultrabooks such as solid-state hard drives, instant-on functionality, full-size keyboards, and at least one model priced below $1000. The latest MacBook Air refresh in July featured Sandy Bridge Core i5 and i7 processors, more RAM (except the base model), and Thunderbolt I/O ports.
Apple does not break down its sales far enough to know how well the Air is doing, but most industry watchers believe the laptop is one of the most popular MacBook models in Apple's stable. Market research company NPD Group in August said the MacBook Air refresh and the introduction of OS X Lion have pushed Mac sales up 26 percent compared with the same time last year, according to AllThingsD. In March, an analyst with Concord Securities estimated that Apple shipped more than one million MacBook Airs between October and December 2010, about the first 10 weeks the new devices were available.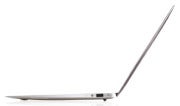 Apple appears to have tapped into a consumer need for smaller and lighter laptops that don't sacrifice on processing speed or responsiveness. If PC makers can produce comparable devices that run Windows and are priced below Apple's Air lineup ($1000-$1600), there's no reason ultrabooks couldn't compete.
But it's not clear how excited laptop makers are about the new device category. While DigiTimes says notebook makers are being timid with ultrabook rollouts, there are reports that Asus is planning to launch as many as seven ultrabooks in October. So far, Asus has announced two laptops, the UX21 and UX31. Acer recently debuted its forthcoming Aspire S3 ultrabook and said it expects the S3 to become the company's "star product during the fourth quarter." Lenovo's first ultrabook offering will be the 13.3-inch IdeaPad U300S, available in mid-October to November. Toshiba's 13.3-inch Portege Z830 ultrabook will be available in November.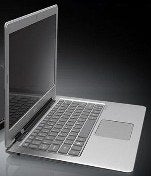 But despite Intel's wish that ultrabooks sell for less than $1000, only Toshiba's Z830 has announced a sub-$1000 price tag. The IdeaPad U300S will start at $1200 and Acer's Aspire S3 will be priced between $1100 and $1700, depending on the processor and the storage size.
Perhaps to encourage more aggressive thinking by laptop makers, Intel recently announced a $300 million fund to help prop up the new laptop category. The Intel Capital Ultrabook Fund will invest in companies doing research and development on ultrabook features such as touch, battery life, thin bodies, and storage improvements.
The first run of ultrabooks may be timid, but there will be three waves of ultrabooks that may help bolster the image of Intel's new laptop category. The second wave will show up in the first half of 2012 using Intel's Ivy Bridge processors (basically smaller versions of Sandy Bridge) and a third wave will come in 2013 sporting Haswell chips, Intel's next-generation processors that will be even thinner than Ivy Bridge and consume less power. Future ultrabooks may also incorporate touch interfaces next year, once Microsoft comes out with the touch-emphasized Windows 8.
The first round of ultrabooks is expected in the coming weeks with the Asus UX21 leading the pack with a reported September launch.
Connect with Ian Paul (@ianpaul ) and Today@PCWorld on Twitter for the latest tech news and analysis.