If run-of-the-mill laptops — or even the shapely Samsung Series 9 introduced earlier this year — just aren't dazzling enough for your tastes, Samsung's special edition luxury versions of its Series 9 ultraportables may be the solution for you.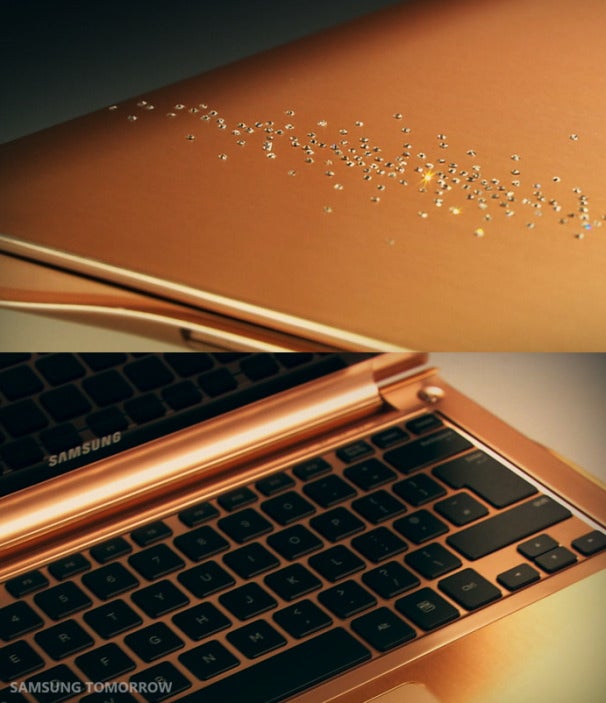 Samsung's Tomorrow site is simply teasing with two photos and a video for each of the two new color options: "Moonlight Blue" and "Luxury Rose Gold."
I'm sure there's a market for these laptops, with their "fancy and elegant feel" and crystal-encrusted covers. After all, someone made a solid gold, diamond-encrusted iPad and other extravagant tech products have hit the market.
The Series 9, moreover, is a really well-designed laptop that PCWorld laptop editor Jason Cross found "a joy to use."
The thing is, the Series 9 already has a premium price tag, with a starting price of $1,649. While there's no word on pricing and availability on these special edition models, you can bet having a more fashionable shell will cost quite a bit more.
Follow Melanie Pinola (@melaniepinola) and Today@PCWorld on Twitter