Mike Lazarus, a Sydney-based software design consultant, relies on his RIM BlackBerry daily to manage his contacts database, store important documents, and keep his information secure. "I use my mobile phone essentially as a mobile office," he says. "Nearly, everything I need to do in the office, I can do from my phone."
Lazarus is one of millions of users of Research in Motion products worldwide who have remained loyal to the BlackBerry brand–despite the growing popularity of Apple's iPhone and of handsets powered by Google's Android OS.
How popular are RIM products? The company has 67 million subscribers worldwide, and its user base is growing explosively overseas in regions such as Western Europe, the Middle East, Africa, India, and South East Asia. In the company's most recent quarter, it posted year-over-year growth of 16 percent.
Things sound bright for the Canadian smartphone maker, right?
The Sound of the Other Shoe Dropping
But RIM's successes are only part of the story. In the United States, RIM's popularity is waning; and critics believe that serious challenges lie ahead for the company. In February 2010, RIM's BlackBerry devices dominated the U.S. market claiming just over 42 percent of U.S. smartphone users, well ahead of Apple, Microsoft, and Google, according to data from metrics firm comScore.
Just 17 months later, RIM's market share has fallen off a cliff. The Nielsen Company, which studies market trends, recently reported that RIM's market share at the end of July 2011 was down to 19 percent in the United States. That drop in market share has occurred at a time when the American smartphone market is growing fast. In 2009, about 16 percent of American mobile device subscribers had a smartphone; the number has climbed to 40 percent as of July 2011, Nielsen says.
On the other hand, RIM's international business grew by 67 percent between March and May of this year. BlackBerry's international popularity is due in part to a demand for powerful smartphones, and RIM's aggressive carrier distribution strategy. Regional trends such as prepaid device offerings and tiered pricing plans have also helped to put more BlackBerrys in more hands.
RIM's shrinking U.S. market share is attributable in part to strong competition from Apple and Google. "Even though RIM's share was dropping, its volumes were growing, but not growing as quickly as iOS and leading Android vendors," says Ross Rubin executive director of analysis for consumer technology at market research firm NPD Group. "But that cannot be sustained indefinitely. Overall, RIM in the U.S. handset market is exhibiting flat to negative units."
RIM's prospects may worsen in coming months. In June the company lowered its earnings expectations for its next quarterly report, which is due out in mid-September. RIM also announced a round of layoffs to streamline the company's operations. Meanwhile, consumers contemplating their next smartphone purchase are looking increasingly at Android handsets, the iPhone, and even Microsoft's newcomer Windows Phone 7 before considering a BlackBerry, according to a recent NPD survey.
All About Touch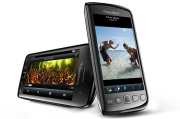 BlackBerry devices are competing against an ever-expanding pool of innovative touchscreen handsets that users seem to like. A new iPhone is expected out this fall, and Android devices sporting high-resolution touchscreens of 4 inches or more and dual-core processors are already available.
In August, in an effort to counter its rivals, RIM launched three new phones: the Bold 9900, Torch 9850 and Torch 9810. All three run BlackBerry 7, RIM's latest mobile OS refresh, and offer features such as an improved browser with HTML 5 support, tweaked JavaScript performance, near-field communication support, and better graphics. BlackBerry 7 also improves the brand's touchscreen capabilities.
"RIM has done a fairly decent job of taking advantage of the user interface with touch in BlackBerry 7," says Mike Abramsky, an analyst for RBC Capital Markets. "It's by no means groundbreaking in the way the iPhone was, but it certainly provides parity."
It's too early to say how successful BlackBerry 7 handsets will be among smartphone shoppers, but preliminary reports suggest the new OS should at least satisfy RIM's fan base. Early checks by RBC with U.S. carriers found that the majority of BlackBerry 7 buyers so far are upgrading from older RIM devices.
Expanding the Base
But what about winning over new fans? Critics say that while the latest BlackBerry phones may be well designed, the new handsets are not that different from what RIM has been producing for years. The Bold 9900 is a typical keyboard-based RIM smartphone designed for business users and comes with a high, carrier-subsidized price tag of $250 to $300.
The Torch 9850 is a touchscreen phone meant to appeal to everyday users, but it lacks many features that make competing devices desirable, such as a multitude of third-party apps to choose from and an operating system specifically designed for touch.
"RIM has never been good at touchscreens," says Gartner market research analyst Ken Dulaney. "The company has been trying to upgrade its keyboard operating system for touch-based devices. That's very difficult to do. With a keyboard operating system, you can be much more precise and pack things together on the screen. But you put the human finger in there, and things become much more inexact."
Soon after it launched in 2007, Apple's iPhone dramatically reshaped consumer expectations about smartphones. Instead of seeking a stodgy, email-centric handset with a keyboard, consumers wanted phones that could play music, surf the Web, and snap photos–all via a fluid, touchscreen interface.
RIM's physical keyboard devices became less desirable to users new to smartphones as touchscreen handsets flooded the market from vendors such as HTC, Motorola, and Samsung.
In the past, RIM has tried to answer the iPhone and Android with touch devices such as the Storm and Storm 2. But those devices failed to achieve mass popularity, in part due to odd decisions like RIM's SurePress technology, which tried to give virtual buttons a clicking feel for users accustomed to pressing physical keys. "RIM is still the king of keyboards, but that's not what people want anymore," Dulaney says. "The company has got to get better at touchscreen devices."
Next: Playing Catch-Up, RIM Refresh, The App Gap, and Enterprise Holding Strong
Playing Catch-Up
RIM has made several moves in recent months to deal with the shortcomings of its touchscreens. In April 2010, the company purchased QNX Software Systems, known for its industrial-grade operating system found in car dashboard systems and in mission-critical operations such as air-traffic control networks. RIM plans to use QNX software as the basis for the next generation of BlackBerry handsets, expected in 2012.
In late 2010, the company also acquired The Astonishing Tribe (TAT), a software company admired for its user interface designs for mobile handsets. TAT is said to be creating a touch-centric user interface for BlackBerry handsets.
RIM Refresh
The company's product overhaul probably won't be complete until 2012, but you can see hints of RIM's new acquisitions in some of its currently available products. In April, the company introduced the QNX-based BlackBerry PlayBook, RIM's first attempt at a slate to rival Apple's iPad. The tablet was relatively well received; RIM said that it shipped 500,000 PlayBooks to retailers during the slate's first three months of availability. It's not clear how many of those shipped PlayBooks ended up being sold to consumers.
"In some respects, the PlayBook is the most impressive tablet I've seen to date," Melissa J. Perenson reported in PCWorld's PlayBook review. "Its approach to navigating among open apps is a joy; I was able to move among them faster than on any other tablet."
The PlayBook also has some multitasking advantages over many competing tablets. For example, you can display a high-definition 1080p video on your TV via HDMI while still using the tablet to surf the Web or work on an office document.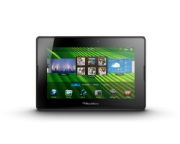 But the PlayBook also shipped with some serious shortcomings, too. The tablet lacked RIM's popular BlackBerry Messenger software, and–despite coming from a company famous for its email management software–it arrived without a native email client. Instead, non-BlackBerry handset users had to satisfy themselves with access to webmail services such as Hotmail and Gmail. (For their part, BlackBerry users can pair the PlayBook with a BlackBerry handset to view email from their phone on the tablet's larger screen.)
Despite criticism for shipping a BlackBerry tablet without native email, Rick Costanzo, RIM's regional managing director for the Americas, is bullish on the new tablet; he says that the PlayBook works very well for RIM's existing customer base. "The PlayBook caused a lot of people to buy BlackBerrys," Costanzo added.
A promised native email client for the PlayBook is rumored to be on track to arrive this month, alongside BlackBerry Messenger for the PlayBook. Costanzo wouldn't confirm any launch dates, but he did say that the company continues to iterate and improve its products and that PlayBook fans should see more updates soon.
The App Gap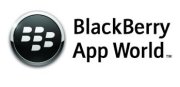 Another problem facing the PlayBook is the relatively small number of third-party apps available for it, compared to rival slates such as the Apple iPad and various Android tablets (the Motorola Xoom, for instance). When the PlayBook launched, users had access to some 3000 apps for it, versus 100,000 apps for the more established iPad. To bolster the PlayBook's app numbers, RIM plans to release an Android player that enables users to run Android apps on the PlayBook. This would improve the PlayBook's so-called app gap by making thousands of additional apps available to run on RIM's tablet.
At least that's the theory. However, even though RIM has said that Android developers won't find it difficult to adapt their apps to work on the PlayBook, the PlayBook's Android advantage (also rumored to be coming to BlackBerry's QNX handsets in 2012) may not be as smooth and seamless as advertised. "I think Android compatibility has been oversold," Dulaney says. The problem, in his view, is that developers will have to recompile the app, making the process akin to developing for another platform. The big issue, according to Dulaney: "BlackBerry and Android controls are very different. It's an act of desperation [by RIM] to beef up their app store."
Other analysts aren't so sure and caution against judging the PlayBook's Android compatibility before it ships with the Android player. "Criticism against the Android player is probably jumping the gun. It's important to evaluate it, but I think it's likely that RIM wouldn't launch Android compatibility without it being a reasonable experience," says Abramsky.
The consensus among analysts, critics, and users is that third-party apps are an integral part of normal smartphone and tablet use by consumers. The key for RIM will be to attract more developers to create native apps for its devices, thereby bolstering the brand's image with smartphone and tablet shoppers.
Enterprise Holding Strong
Though RIM faces challenges in the consumer arena, it remains the dominant smartphone brand among enterprise users, at least for the immediate future. Apple is making some inroads among enterprises largely through the so-called "consumerization of IT," in which employees insist on using their own devices for work instead of relying on a company-issued handset. Android makers are going after large corporate deployments, too. In late August, Lenovo launched a 10-inch Android-based ThinkPad tablet aimed at business users, and Motorola recently acquired 3LM, a company looking to make Android more enterprise-friendly. Now that Google intends to acquire Motorola, Android's enterprise effort may go even further.
The outlook may look grim for BlackBerry, but don't count RIM out just yet, say the analysts and dedicated BlackBerry users I spoke to. With a run of new QNX-based handsets expected in 2012, upgrades to the PlayBook in the works, popular services such as BlackBerry Messenger, and a loyal subscriber base of 67 million, BlackBerry could be poised for a rebound in the U.S. market–even as its popularity grows overseas.
'"RIM is getting beaten up a lot, but I think people will give them another chance," says Dulaney. "RIM has to get apps optimized for its environment and get the user interface right for touch. Do that well, and the people will come."
Connect with Ian Paul (@ianpaul) and Today@PCWorld on Twitter for the latest tech news and analysis.