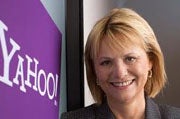 Carol Bartz has been fired from her job as Yahoo CEO and replaced on an interim basis by the company's chief financial officer, Tim Morse, according to news reports Tuesday. Yahoo has confirmed that Bartz is no longer CEO but no further details were immediately available, according to a report in the Wall Street Journal's All Things D blog. Bartz sent a brief e-mail to employees saying that she'd been fired by Yahoo's chairman, according to the TechCrunch website. "I am very sad to tell you that I've just been fired over the phone by Yahoo's Chairman of the Board. It has been my pleasure to work with all of you and I wish you only the best going forward," Bartz wrote to employees, according to TechCrunch.
The struggling search company has created an "executive leadership council" to help Morse run the company and to conduct a "comprehensive strategic review" aimed at getting Yahoo back on a growth track. The council includes Yahoo co-founders Jerry Yang and David Filo.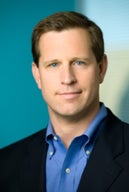 Morse is also a member of the company's executive team, where he is responsible for the company's finance, investor relations, and mergers and acquisitions groups and plays a key role in developing the company's business strategy, according to his Yahoo biography.
Morse served as the CFO of Altera Corporation, a semiconductor company and as CFO and general manager of business development for General Electric Plastics, before joining Yahoo.
Background
Bartz's tenure as CEO began in January 2009 after Yahoo co-founder Jerry Yang announced plans to step down. She took over following an extensive courtship in which Microsoft had tried to acquire Yahoo, but which eventually turned into a partnership between the companies.
That partnership hasn't paid off as well as Yahoo had hoped. Revenue at the company continues to fall, and its display advertising business, where it historically was a leader, has begun to suffer too. "It's not a surprise" to see Bartz go, said Greg Sterling, an analyst at Sterling Market Intelligence. At the company's recent annual meeting, a shareholder called Bartz a "lame-duck CEO" and called for her resignation. Yahoo Chairman Roy Bostock defended her at the time. Bartz was widely supported in the beginning. "She was kind of a breath of fresh air for a while," said Sterling. She had a strong track record as CEO of Autodesk and before that as an executive at Sun Microsystems, and had a "no-nonsense" style, Sterling said. She was known for her colorful language and dropped the "F-bomb" at least once during a company earnings call. Bartz made a number of organizational changes and for a while had the bad economy to blame for Yahoo's lackluster performance, Sterling said. But ultimately she failed to retain some top talent who left the company since she took over. "There were just a ton of great people that came out of there that abandoned ship," he said.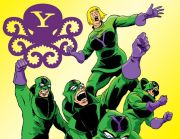 PCWorld recently featured Bartz in a tongue-in-cheek roundup of tech superstars as comic book characters.
Yahoo's Future
Yahoo will now need a dynamic leader who will get people excited and bring a strong product vision, he said. Morse would clearly be an interim leader while the company looks to hire a permanent replacement, Sterling said. Taking on a new leader while the company continues to struggle will be a challenge. "The problem with a new CEO is if you have more of a revolving door," Sterling said. Often, new leaders want to bring in their trusted advisers and remove some existing executives.
Nancy Gohring covers mobile phones and cloud computing for The IDG News Service. Follow Nancy on Twitter at @idgnancy. Nancy's e-mail address is Nancy_Gohring@idg.com