At a Glance
Expert's Rating
Pros
Assortment of entertainment and business features
Dual-core and Verizon 4G is a speedy combination
Lots of compatible accessories
HD 1080p video capture
Cons
Call quality is uneven
Pricey
Display disappoints
Our Verdict
The long-awaited Droid Bionic is blazing fast and has a slew of great entertainment and business features, but the high price might make it a hard sell.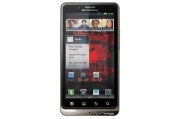 It feels as if we've waited an eternity (well, about nine months) for the Motorola Droid Bionic ($300 with a two-year contract as of September 7, 2011) to come to Verizon, but the dual-core 4G phone has finally arrived. While you might cringe at the steep price, the dual-core TI OMAP processor paired with Verizon's superspeedy LTE network makes for one fast phone. But the Bionic falls short in its display and call quality, making that high price tag seem a bit unreasonable.
(Editor's note: We will be lab-testing the Droid Bionic over the next few days, and we will update this review–and possibly the score–depending on the results.)
High-Quality Design, Disappointing Display
When you pick up the Bionic, you'll immediately notice its high-quality feel and sturdy construction. The dark gray, soft, rubberized battery cover is nice in the hand, and the Corning Gorilla Glass face gives it a sophisticated feel. The Bionic's design isn't as fun as that of the Photon 4G (Sprint), which has a futuristic, angular look. It's somewhat blocky, and it feels a little large (though admittedly my hands are a bit small). Measuring 5.00 by 2.63 by 0.43 inches, the Droid Bionic is the slimmest LTE phone on Verizon. It weighs 5.6 ounces, slightly lighter than the Photon.
The 4.3-inch qHD (Quarter High Definition) display isn't as sharp as we expect a 960-by-540-pixel screen to be. The images I loaded from my Facebook profile looked a little grainy, with a slight bluish tint. I could also see a grid of dots in the image–even without zooming in. Unfortunately, this isn't the first time we've taken issue with a Motorola phone's display. The Photon also had a slight bluish tint, and the Droid 3's qHD display suffered from the dots issue. I was impressed, however, with how sharp the text looked in the browser and in Gmail.
Software: Built for Business and Entertainment
Like the Photon 4G and the other hot phones of the fall, the Droid Bionic runs the latest version of Android, 2.3.4 (Gingerbread). It also runs Motorola's custom-built MotoBlur widgets, including the social networking widget, which aggregates all of your account profiles into a single view on your home screen. The widgets are resizable (à la Android Honeycomb), and you can scroll through them; in the calendar widget, for example, you can scroll through a whole day's worth of events rather than viewing one event at a time.
Unlike other Motorola phones, though, the Bionic is not tied to the MotoBlur cloud service. Instead, you get an app called ZumoCast, which lets you access remote files on your PC without having to upload or sync your files. You can access everything from PowerPoint files to your iTunes playlists on your Bionic. Even though the Droid Bionic has plenty of storage (1GB of RAM, 16GB of on-board memory, and a preinstalled 16GB MicroSD card), I find it nice to be able to access videos, documents, photos, and other media files without having to download them to the device or upload them to a cloud service.
Performance
The Droid Bionic takes about 43 seconds to turn on fully. Much of that time is consumed by a Verizon Droid logo animation, which plays while the phone is loading. The graphics look neat, but the fact that a phone this powerful takes so long to boot is kind of surprising. Once you're up and running, operating the phone is smooth sailing throughout. In my tests, flipping through the Bionic's menus was very fast with no lag or stuttering. The browser loaded Web pages quickly, over Wi-Fi and 4G. Over Verizon's LTE network, PCWorld.com loaded in 18 seconds, and the image-heavy TheBoldItalic.com loaded in an impressive 8.3 seconds. Over Wi-Fi, PCWorld.com loaded in a speedy 3.3 seconds.
We also tested the phone using Qualcomm's new benchmarking app, Vellamo, just to see how a TI processor would fare against its competitors. The Droid Bionic earned a score of 715, which places it below the HTC Sensation and EVO 3D (both of which are powered by Qualcomm chipsets) but above the Motorola Atrix 4G (which uses an Nvidia Tegra 2 chip). We take these scores with a grain of salt since Qualcomm manufactures the app, but the data is interesting to compare.
Call quality over Verizon's network was uneven. My friends' voices sounded hollow and blown out, as if they were talking too close to the speaker. Sometimes I found it hard to understand them, and I had to adjust the volume on almost every call. My friends, on the other hand, were more positive. I made a few of my calls next to a loud generator, but my friends reported that they could not hear it in the background.
We're still conducting our battery-life tests on the Droid Bionic, so we'll update with a full report once we're finished. Battery life with regard to Verizon's 4G phones has been a hot issue, so we plan on investigating the Droid Bionic's battery as thoroughly as possible. According to Motorola, the Droid Bionic offers 650 minutes of talk time and 200 hours of standby time, and takes 3.5 hours to obtain a full battery charge. It has the largest battery of all Verizon LTE devices, at 1735 mAh.
Good Camera, Great Gallery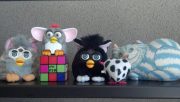 Like most of the latest and greatest smartphones, the Droid Bionic has an 8-megapixel camera. It can shoot up to 1080p HD video, too; it's the first Verizon LTE phone to be able to do so. When I met with Motorola, I asked the product managers why the Droid Bionic took so long to come to market. Their response? Among other features, 1080p was added to the phone after Motorola's initial CES announcement.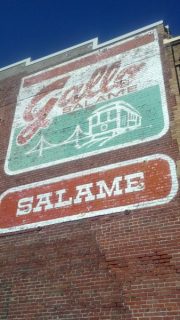 We've never been blown away by the image quality on Motorola cameras–the white balance tends to be off, giving photos and video a bluish tint. The Photon's camera was slightly better than those of other Motorola phones, such as the Droid 3 and the Triumph, so I had rather high expectations for the Bionic's camera. Thankfully, it met my expectations: Although the Droid Bionic's camera isn't the best I've seen (that honor goes to the T-Mobile MyTouch 4G Slide), I was pleased with the sharpness, color accuracy, and brightness of my indoor and outdoor photos.
Video capture was quite good. The Droid Bionic's camera handled action without any pixelation or artifacting. Color looked good, and the microphone did a good job of handling audio.
The enhanced gallery displays photos from your own library, in online libraries (Facebook, Flickr, Photobucket, and finally Picasa), or in your friends' libraries on assorted social networks and on DLNA servers.
Accessories Galore
Like the Photon and the Atrix, the Droid Bionic can hook up to a special dock that lets you access your phone in "webtop" mode. When you connect to the webtop dock, you can access the full Firefox browser as well as a slew of specially made productivity apps. Certain apps (such as Angry Birds) can run at full screen on a larger display. The Droid Bionic has all sorts of accessories available for it, including the Motorola Lapdock ($300, like the one that was advertised with the Atrix), a standard dock ($40), a vehicle navigation dock ($40), and an HD station ($100). We'll be taking a closer look at the accessories in the next few days, so stay tuned.
Bottom Line
Although we're still wrapping up our lab tests of the Droid Bionic, it is safe to say that this is one of Verizon's strongest phones available right now. The build quality is excellent, the software is clean and intuitive, and the addition of ZumoCast is terrific. The display, however, is a big disappointment. The overall speed of the Droid Bionic is almost enough to make up for that shortcoming, but the high price makes the phone a tough sell. On the plus side, if you're upgrading from a basic handset or feature phone to the Bionic, you'll get a $100 gift card toward your Verizon bill or any accessories. That's a good incentive, but it seems like a big leap to go from a phone that can only make calls to this dual-core, 4G beast. It might be more fair to extend such an offer to 3G Droid owners or, at the very least, to owners of the original Droid.