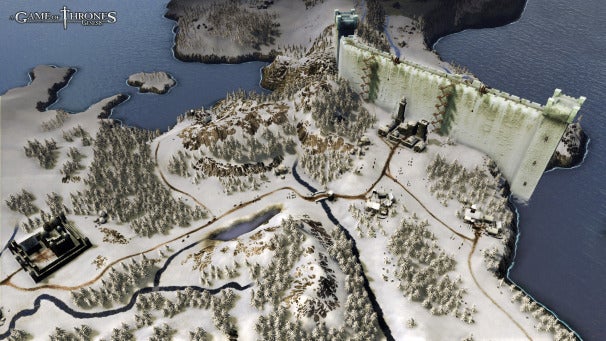 From the more or less triumphant HBO series to A Dance with Dragons, the elusive fifth book in the series, to the first official PC-exclusive video game, A Game of Thrones: Genesis—which now has an official late September release date—it's been a very George R.R. Martin year.
Yep, A Game of Thrones: Genesis is finished, or enough so for developer Cyanide to slap a release date on it. Mark your calendars, real-time strategy devotees and Martin buffs, because winter's coming to retail (and digital e-tail) September 29th, the last Thursday of the month. I'm not sure why they picked Thursday instead of Tuesday. The competition's not fierce. The only notable game arriving September 27th is probably the high-definition Ico and Shadow of the Colossus Collection for PS3.
In any event, the early buzz on this one's squarely "who knows"—a few trickle-down previews around E3 earlier this year, which channeled choice quotes from the design team but zero hands-on play. My first look was back in February, and it amounted to a few screenshots and light play details. What we do know, is that it's set in the series' main medieval milieu, Westeros, well before the events of Martin's books, and its events play out over the course of a full millennium.
We also know it's not a base-builder, focused instead on less RTS-rote maneuvers ranging from diplomatic intrigue to subterfuge to economic harassment. Sure, there's basic military unit interaction and we can presume it'll include both strategic and tactical layers, but as Cynanide puts it, "It is also very possible, by cleverly using all the low blows the game allows you to use, to earn victory without ever entering an open war or recruiting any army."
The ultimate goal: to win the Iron Throne and essential dominion over Westeros and its multifarious kingdoms.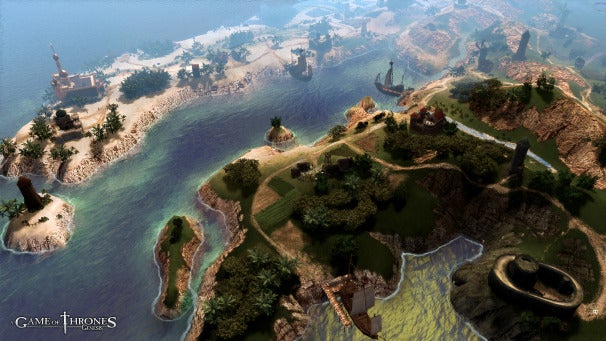 Can we depend on the developer to deliver? Do they have a respectable track record? We don't know much about Paris-based Cyanide, frankly. Their Wikipedia page claims they were formed back in 2000 by a bunch of former Ubisoft employees. Since then, they've delivered a few sports management sims you've probably never heard of, a fantasy-sports game called Chaos League in 2004 that received mixed reviews, and the official Games Workshop Blood Bowl tie-in, released a few years ago to friendly words about the PC version, though critics were less impressed with the console and handheld ports.
So that's a lot of not knowing, exacerbated by the truism that licensed tie-ins are too often poor fare. I'd say expectations are probably sky-high for this one, given Martin's fan base and the series' elevated profile after the HBO treatment (including multiple Emmy nominations), though—given its dearth of marketing—I'd wager most PC gamers unfamiliar with Martin's books probably don't yet realize it exists.
Interact with Game On: Twitter – Facebook – Get in touch