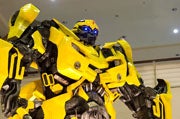 Motorola's Atrix and newly announced DROID Bionic smartphones can dock into laptop accessories, but they have nothing on this transforming device: A KT Spider smartphone hybrid that can turn into a laptop, tablet, or even a PSP-like handheld gaming device.
The Spider Phone, developed by Korean company KT, runs Android 2.3.4 and has impressive specs as a smartphone alone. The large 4.5-inch screen has a very high 1280×800 resolution. Running on QUALCOMM's 1.5GHz dual-core processor, the Spider Phone also boasts 16GB of internal memory and full HD cameras.
Four-in-One Possibilities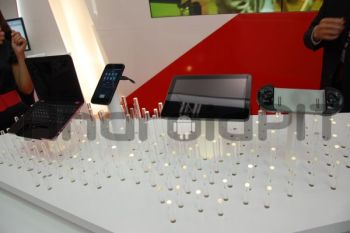 What's revolutionary about the device, however, is its potential to be a number of different devices, simply by popping the phone into a different shell. Stick it into the back of the Spider PAD, for example, and you've got a 10.1-inch Android tablet, with all your apps and settings already set up. Slide it into the laptop shell, and you have a full-size QWERTY keyboard with USB port. Or take advantage of Android games with the gamepad shell.
The folks at AndroidPit tested the KT Spider Phone and docks out at IFA and say it's one of the best things they've seen at the show.
The Spider will reportedly launch in Korea in November for about $600, with the gamepad accessory priced at $22, the tablet Pad at $300, and the laptop shell yet to be determined.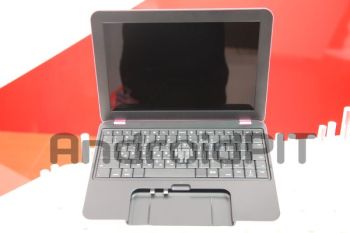 If the initial release goes well, we may even see this very versatile device stateside (Review site This is my next reports that KT is in talks with Samsung, LG, and HTC about producing more of these unique hybrid devices).
Follow Melanie Pinola (@melaniepinola) and Today@PCWorld on Twitter