With 120 million users, LinkedIn has become for business professionals what Facebook has long been for everyday consumers. It's increasingly rare, in fact, to meet a professional contact who isn't on the site.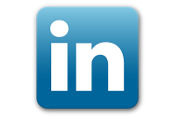 There's no doubt small business owners can gain a great deal simply by having a profile on LinkedIn as part of their social media strategy. There are many other ways to use the social network, however–some offering even greater rewards–but not everyone is aware of them.
I recently had a chance to speak with Nicole Williams, LinkedIn's Connection Director and a small business owner herself, for some ideas on smart ways SMBs can use the site. Here are five key suggestions.
1. Paint the Full Picture
One thing SMB owners often don't do when they create a business page on LinkedIn is to include their employment history or even their education, Williams told me. The result is that it looks like they started their business without any previous work experience.
Whatever business you're in, "you are a legitimate business owner by virtue of your past employment history," Williams advised. "You want to have as much of that history listed as possible."
Same goes for your educational background, which not only boosts your credentials but can also help you forge connections with potential business partners.
"It's one of those pieces of information that helps you connect with others," Williams said. "At the end of the day, we do business with people we like and that we have some connection with. You want to include as much detail as possible."

Listing skills is critical too, particularly for helping potential customers or clients find you on the site. Once again, it's well worth adding them even if they aren't directly relevant to your business simply for the fact that they help legitimize you, she said.
Just the other day, meanwhile, LinkedIn launched a new feature that lets users list their volunteer activities as well, offering yet another way for professionals to differentiate themselves.
"If I have five event planners who are equally skilled and talented and I see one who is involved with a cause I care about, it may just be that one piece of differentiating information" that leads to a hire, Williams said.
2. Create a Vanity URL
When you build a profile on LinkedIn, the site automatically generates a URL leading directly to it. One powerful tool some may not know about, however, allows you to customize the URL for your public profile, Williams pointed out.
There's a step-by-step process to follow to make that happen. By following the dedicated link on the right-hand side of your LinkedIn page, you can create a customized address along the lines of "http://www.linkedin.com/in/yourbusinessname." That, in turn, makes you far more searchable, Williams added.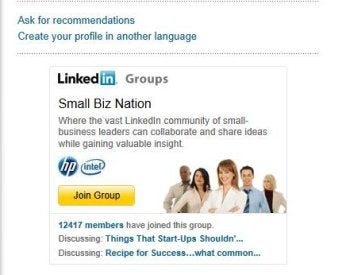 3. Get Engaged
Too many people think of LinkedIn as a static place to put a profile, Williams says, when in fact it's well worth getting involved in the site's discussions and groups on any topic you're genuinely interested in–whether or not it's directly relevant to your business.
"If you're a woman entrepreneur, there are groups for that," Williams said. "I'm a new mom, and am part of a new mom working group."
Such involvement can pay off in ways you might not expect. In a recent discussion as part of the new mom working group, in fact, Williams ended up getting some good advice from a sleep professional about strategies for getting her new baby to sleep. In large part because that person was so willing to offer the information in the group discussion, Williams ended up hiring the professional for some individual help, she said.
A good strategy is to take 20 groups that are relevant to your business or just of personal interest, and then track them, Williams advised. It won't require as much time as you might think, either, since key conversations aren't likely to come up every day.
Williams also recommends linking your Twitter account to your LinkedIn page so that posts are made to both automatically.
"You want to be a part of conversations relevant to your industry–you want to contribute and have a voice,"she explained. "That's how you get known as an expert in your field and get on people's radar."
4. Track Your Industry
Another capability not everyone is aware of is the ability to sign up for industry-specific updates on LinkedIn.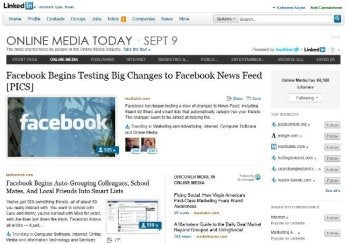 "I'm in the media sector, so I signed up for all updates around it," Williams explained. "I'm seeing and following companies I'd like to work with, and I can see press releases and track what employees are doing."
Following the employees of companies that interest you, in fact, can offer early insight into when the company has decided to outsource a particular marketing skill, for example, giving marketing professionals with strength in that area an opportunity to make contact and offer their expertise.
5. Make It Personal
Just because you're online doesn't mean you don't need to practice the same niceties you do in the offline world, Williams noted.
That means things like spell-checking messages and sending personal notes rather than the generic LinkedIn invitation message. "It's not a numbers game," Williams explained. "It's more about quality, not quantity."
That said, however, a good goal for any business owner is to have at least 50 connections on LinkedIn, Williams told me. "That's the magic number," she said. "That's when you start to realize you're connected to really influential people. That's when, if you want to extend yourself, you can use those connections."
Ultimately, it's all about building a community for yourself, Williams said.
Social networks such as Facebook and Google+ are increasingly catering to business users as well with features including online storefronts, of course, and smart business owners will clearly consider those seriously as well.
LinkedIn, however, remains focused squarely on professional networking, and that's where it belongs in your social media strategy. From the earliest days of your business–maybe before you even have an official website–it's a key place to bounce ideas off of people and to make the connections you need with venture capitalists, recruiters and others.
Later on, it can help you keep up with your industry and forge personal ties with potential customers, clients and partners. Its recommendations feature, meanwhile, can be a way to spread the word with testimonials from customers without needing an advertising budget to do so.