Google has acquired restaurant review authority Zagat, publisher of a popular line of dining out guidebooks. The news came in a post to the Google blog and poem on Google+ from Marissa Mayer, the company's vice president of local, maps and location services.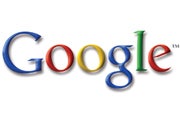 "Acquisition announcement haiku: Delightful deal done; Zagat and Google now one; foodies have more fun!" Mayer posted on Google+.
Mayer said on Google's blog that Zagat's reviews will be combined with Google search and Maps and vice versa. She also made a pitch for why the two are a match made in heaven:
"The Zagats have demonstrated their ability to innovate and to do so with tremendous insight. Their surveys may be one of the earliest forms of UGC (user-generated content) — gathering restaurant recommendations from friends, computing and distributing ratings before the Internet as we know it today even existed. Their iconic pocket-sized guides with paragraphs summarizing and "snippeting" sentiment were "mobile" before "mobile" involved electronics. Today, Zagat provides people with a democratized, authentic and comprehensive view of where to eat, drink, stay, shop and play worldwide based on millions of reviews and ratings."
The New York Times reported back in 2008 that Zagat was putting itself on the market, back when it was thought to be valued around $200 million. No word yet on how much this deal might be worth.
Zagat has been around for 32 years and is on the ground in at least 100 cities. Founders Nina and Tim Zagat say they will continue to be active in the company as co-chairs.
"Google is the first place everyone goes when looking for information; it's the perfect home for our content," the Zagats wrote in an announcement. " We have spent enough time with Google senior management to know that they fully share our belief in user-generated content, and our commitment to accuracy and fairness in providing consumers with the information necessary to make smart decisions about where to eat, travel and shop."
Google's acquisition is it's second high-profile purchase in two months. It acquired Motorola Mobility for $12.5 billion in August.

It will be interesting to see the integration of Google and Zagat roll out; in the meantime it appears Google has at least bought itself a favorable review. The front page of Zagat's website displays a picture of Google's logo and a perfect review score of 30.