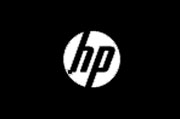 The future of Hewlett-Packard's PC business may be a bit cloudy, but that's not stopping the industry leader from forging ahead with new consumer products. The world's largest computer-maker has announced an upgrade and price drop to the very popular Pavilion DM1 laptop.
Whether HP spins off its Personal Systems Group in the coming months or not, you can get a respectable ultraportable dual-core laptop right now that comes with Beats audio, an 11.5-hour battery life and an 11.6-inch HD display, all for $399, $50 cheaper than the original DM1 that was released this year.
HP also announced seven new, affordable all-in-one PCs this week, ranging in price from $400 to $900.
So HP's economies of scale are still in full effect, and the company continues to pump out computers like no one else in the world, but can consumers still put their trust — and cash — in the hands of a company that's thinking of getting out of the business?
Gartner analyst Mark Margevicius says HP is still the same old Hewlett-Packard, for now.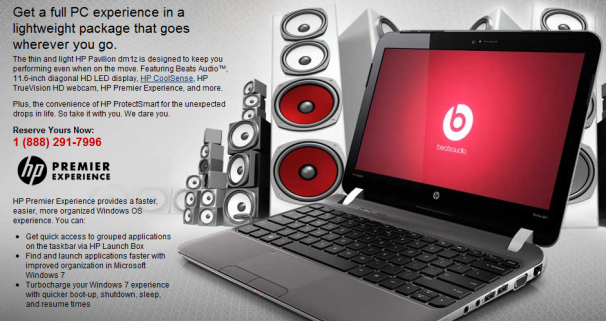 "It's still business as usual. However there is a thunderstorm on the horizon. Just beware that changes could occur," he says. But Margevicius stresses that those changes haven't happened yet, and it's possible that they never will. "HP has always stood behind its products, whether they end up being sold or maintained by them or not. Some parts (of HP's current business) may end up being fulfilled elsewhere, but there will still be one throat to choke."
While HP might not prefer to be thought of in such terms, the company is giving no indication that things have changed inside the personal systems unit since last month's announcements. At the introduction of the new all-in-one PCs this week, Todd Bradley, the vice president of the Personal Systems Group, said HP planned to "continue to expand our portfolio to remain the global leader" in Windows-based systems for both business customers and individual consumers.
Margevicius says he's not recommending that people shy away from HP as a result of the last month's news. If anything, he says it presents an opportunity for small business and enterprise customers to negotiate better terms with the company.
The new Pavilion DM1z comes with Windows 7, 4 GB of RAM expandable to 8GB and an AMD dual-core processor. HP says a DM1 model with Intel processors is expected October 30 with an external optical drive for $599.
Follow Eric on Twitter, and at ericmack.org. Follow PCWorld on Twitter, too.