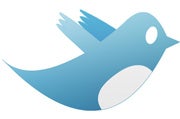 After years of silence about how many active users Twitter has, the company has finally announced a milestone worth talking about: Twitter now has 100 million active users.
Twitter revealed this stat, along with several others, in a blog post Thursday. Of those 100 million active users, approximately half sign on every day. And 40 percent of all active users don't even tweet, choosing instead to soak up what other people are saying. Also, did you know that two thirds of NBA players are on Twitter?
Despite a healthy base of regular users–and plenty of notable celebrities–Twitter's not perfect, nor is its work finished. Here's what Twitter needs if it wants to nab another 100 million users.
Solve the "I Don't Tweet" Problem
The fact that 40 percent of Twitter's active users stay silent isn't a bad thing, but people who don't use Twitter might not know this. I often hear people dismiss the service off hand because they don't have anything to say. Twitter needs to convince these people that there's still a lot of value in soaking up tweets from other users.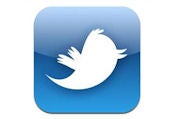 Advertise Without Annoyance
Venture funding isn't going to pay the bills forever, so eventually Twitter will have to start making serious money, mostly from advertising. The trick is to advertise in a way that doesn't upset users.
Twitter already failed once with the Quick Bar, a short-lived feature of its iPhone app that occasionally showed promoted trending topics on top of users' timelines. Now, the company is experimenting with Promoted Tweets, which show sponsored messages from brands you already follow near the top of your timeline. And soon, Twitter will expand Promoted Tweets to include companies you don't follow–essentially, putting ads in everyone's feeds–so we'll see how that goes.
Don't become Facebook or Google+
"We're thinking of Twitter as how can we simplify the product even further, what can we edit out," CEO Dick Costolo said in a "state of the union" address on Thursday, according to All Things Digital. That's great. Let those two networks fight a feature war. But please do add more basic functionality to Twitter.com, like notifications for new mentions, and maybe even offer a stripped-down version of the basic Website for users who want it.
Stop the Spam Bots, Already
As any Twitter-using tech enthusiast knows, it's nearly impossible to tweet the word "iPad" without eliciting a chorus of spammy messages in reply, always linking to some seedy side of the Internet. And I've been followed by so many bots that I've given up trying to purge them all. Twitter spam isn't a deal-breaker, but it's not going to make new users feel any more at home.
Follow Jared on Facebook, Twitter or Google+ for even more tech news and commentary.