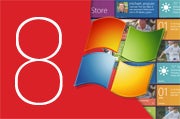 The next version of the Microsoft's desktop OS, code-named "Windows 8", will include the ability to run other OSes in virtualized containers, the company announced by blog Wednesday.
Previously, Microsoft's virtualization hosting software, called Hyper-V, could only be installed on machines running Windows Server. Users who needed to run virtual machines on their Windows 7 desktop computers used third-party software, such as Oracle's Virtual Box or VMware Workstation.
"In building Windows 8 we worked to enable Hyper-V … to function on the client OS as well," wrote Mathew John, Microsoft program manager on the Hyper-V team. "In brief, Hyper-V lets you run more than one 32-bit or 64-bit x86 operating system at the same time on the same computer. Instead of working directly with the computer's hardware, the operating systems run inside of a virtual machine (VM)."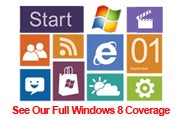 Microsoft sees this new functionality as being initially beneficial for developers and administrators. Developers could test their programs within a virtual environment without worrying about crashing their own OSes. Administrators could standardize their virtual machine infrastructure on Hyper-V, Microsoft suggested.
The virtualization feature will only work on x86 machines and will require hardware running 64-bit processors, though the hosting software itself can run 32-bit applications and OSes. A machine with 4GB of RAM can host up to four virtual machines, and running five or more virtual machines will require more memory.
Hyper-V will offer desktop users many benefits long enjoyed on the server side. They can move a running virtual machine from one disk drive to another, without interruption. They deploy Windows' Remote Desktop Connection (RDC) for advanced tasks such as displaying a virtual machine across multiple screens. Users can also take snapshots of a running virtual machine, to capture its environment at that time for archiving or analysis.
On the other hand, some Windows features will not work in a virtualized environment, John warned. BitLocker won't function correctly, because it relies on a direct connection to the machine's TPM (Trusted Platform Module). Applications that use the system's GPU (Graphics Processing Unit) to process data may not work in a virtualized environment. Extremely low-latency applications, such as sound mixers, may not do well in this environment, either.
This announcement is the latest in a number of technical previews that Microsoft has posted about its next generation desktop OS, which is still under development and widely expected to ship in 2012. Windows 8 will have a ribbonized toolbar for the Explorer file manager. It will support a touch interface for tablets and come with an App Store.
The company promises to preview more features of this OS at its annual Build PDC (Professional Developers Conference), to be held next week in Anaheim, California.
Joab Jackson covers enterprise software and general technology breaking news for The IDG News Service. Follow Joab on Twitter at @Joab_Jackson. Joab's e-mail address is Joab_Jackson@idg.com.