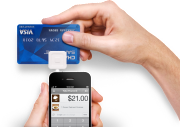 An Indiana man who manufactured counterfeit credit cards and sold them online was sentenced Friday to 14 years in prison for wire fraud and aggravated identity theft, the U.S. Department of Justice said.
Tony Perez III, of Hammond, Indiana, pleaded guilty to the charges on April 4. In his plea, Perez said he sold counterfeit credit cards encoded with stolen account information. Perez found customers through criminal "carding forums," Internet discussion groups set up to aid in the buying and selling of stolen financial account information and related services.
Perez, 21, regularly purchased or received stolen credit card information on the Internet, the DOJ said.
An undercover agent with the U.S. Secret Service contacted Perez after viewing an offer for counterfeit credit cards on MyMarket.ws, a know carding forum, according to court documents. The agent purchased 20 counterfeit credit cards from Perez in May 2010 after talking to him on ICQ, court documents said.
During a June 2010 search of Perez's residence, Secret Service agents found 20,987 stolen credit card accounts on his computers, in his email messages, in an online account and on counterfeit credit cards he was in the process of manufacturing, according to court documents. Credit card companies have reported more than US$3.1 million in fraudulent charges associated with those accounts, court documents said.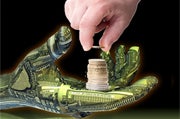 Perez owned several pieces of equipment, including a printer, a heat stamp press and a magnetic stripe encoder, that allowed him to make counterfeit credit cards, court documents said. Perez was able to make cards with nearly 100 different designs, and his cards included heat-pressed holograms, signature pads and ultraviolet printing, court documents said.
In addition to the prison term, Judge Liam O'Grady of U.S. District Court for the Eastern District of Virginia ordered Perez to pay $2.8 million in restitution and a $250,000 fine.
Grant Gross covers technology and telecom policy in the U.S. government for The IDG News Service. Follow Grant on Twitter at GrantGross. Grant's e-mail address is grant_gross@idg.com.