There seems to be no end to the major changes being tossed around for Ubuntu this year.
Fans of the leading Linux distribution are already well-acquainted with Unity, the new desktop interface that was introduced in version 11.04, or "Natty Narwhal," back in May. Some have loved that change, but plenty of others haven't, causing no end of debate over the distribution's current course.
Just this week, in fact, Ubuntu community manager Jono Bacon wrote a blog post defending many of the interface decisions made for the Unity desktop expected to appear next month in Ubuntu 11.10, or Oneiric Ocelot.
Now, however, it looks like there may be another big change coming down the pike. Specifically, in what feels almost like a tip of the hat to Firefox, a proposal has been made to switch Ubuntu to a monthly release cycle.
'User Confidence Is Lost'
In a blog post published Thursday, Scott James Remnant–a former Ubuntu Developer Manager and now member of the Ubuntu Technical Board–describes several key problems associated with Ubuntu's current six-month release cycle.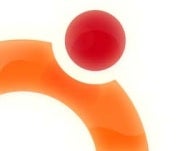 "So you're an Ubuntu developer working on features for the upcoming release, you don't have anywhere near as much time as you'd expect to actually do the development work," Remnant wrote. "What happens if you're replacing something that works with something completely new? Can't you just target a later release, and work continually until the feature freeze of that release?
"It turns out that you can't," he explained. "There is an incredible emphasis on the Ubuntu planning process of targeting features for particular releases. This is the exact thing you're not supposed to do with a time-based release schedule."
One result of that schedule, Remnant asserted, is that "three out of four of your releases are really just unstable previews of that final fourth release." That, in turn, is a problem because "developer time is wasted; because user time is wasted; because user confidence is lost."
'There Would Be No Codenames'
As a possible solution to those and other related problems, Remnant proposes switching Ubuntu to a rapid monthly release process, beginning with the 11.10 release due in October.
Following that version, then, release 11.11 would arrive in November, version 11.12 would come in December, version 12.01 would be released in January, and so on.
"This monthly release would be simply known as release in your sources.list, updates would be published to it on the first week of the month," Remnant explained. "There would be no codenames, and due to the rapid releases, changes would be largely unsurprising and iterative on the previous releases."
Alpha, beta and "release" versions would be available to users under this scenario, allowing them to decide how "bleeding edge" they want their operating system to be, Remnant noted. In a process similar to what's used in the Debian "testing" distribution, features would be pushed into the alpha stage only when they're ready, followed by beta and then "release."
'People Like to Explore'
Whether Remnant's proposal is accepted remains to be seen. In the meantime, community manager Jono Bacon shared thoughts of his own about why Unity has been designed the way it has.
Regarding recent changes to menu and window controls in the new beta version of Ubuntu 11.10, for example, "People like to explore," Bacon wrote in a blog post on Tuesday. "It will take next to no time for Ubuntu users to discover that hovering over the text in the panel will display the menu and the window controls. The same can be said for discovering that if you hit the left side of the screen the Launcher appears. The point here is that when you have discovered that the menu is there, you don't need it to be visible all the time."
OStatic's Susan Linton isn't at all convinced by such arguments. Are you? Sound off about that or the proposed monthly release cycle in the comments.