Google's acquisition of Zagat — a trusted source of restaurant, hotel and destination reviews — shows the Internet search leader means business about creating and maintaining original content in a way it hasn't before.

The recent deal means Google is no longer just aggregating content from other sites, but rather is collecting data and then making a judgment call based on the input it receives.
That could cause trouble since Google will be the company behind potentially negative or lackluster reviews from a highly trusted source. But on the whole, the two companies seem to be a perfect fit.
They are both big on aggregation and crowdsourcing.
Zagat aggregates information and opinions collected from users and then creates a valuable dataset that it can turn around and sell to others. Zagat guides offer vital information and ratings on restaurants, hotels, tourist attractions, and activities in more than 100 countries based on annual surveys of more than 350,000 consumers worldwide.
That information could help Google be the uncontested go-to place online for local information. Watch out, Yelp, Facebook Place Pages, OpenTable, and maybe even Groupon and Living Social. After a rumored failed bid to buy Yelp nearly two years ago, Google means business this time with its deal with Zagat, which was founded by Nina and Tim Zagat.
Trusted Reviews
Since Zagat reviews are aggregated from user input, they are trusted far more than the random and regular reviews you might find from users on Yelp or even Google Maps.
Looking at some reviews for a burger shop in lower Manhattan on Google Maps, it was pretty clear that people weren't pleased with the restaurant's service or the price, but opinion on the food was mixed. Zagat has random user reviews available on its website too, but premium users get to see Zagat's overall ratings based on its annual survey. Presumably, Zagat's premium ratings will become free to all users under Google's management.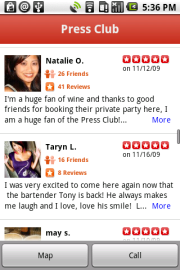 It's important to note that Google Maps already incorporates links to Zagat reviews into its place pages, but it is a good bet this integration will become much deeper going forward.
Google Deals
Google is already experimenting with online deals via its Offers program available in the San Francisco area, New York City, Portland, Austin, Boston, Denver, Seattle and Washington, D.C. But that could expand with the Zagat deal.
Zagat already offers deals such as 30 percent off at top Zagat-ranked restaurants, so convincing businesses to offer deals through "ZaGoogle" will no doubt be a little easier than Google going it alone.
Google Travel
Zagat ratings, Google Places, Google Maps, Google Hotel Finder, free voice-guided directions on your Android phone — what more do you need to figure out where you're going on your next vacation? Could Google also become the best online destination for travel planning?
All that's missing is a great way to search for flights, at least for now.
Google Reservations
Looking for a place to eat tonight?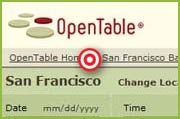 If you're already going to Google for local restaurants and Zagat ratings, it's not much of a stretch to see Google putting a "make reservation" link in its search results as well. The only wrinkle in this one is that Zagat currently offers online reservations through a partnership with OpenTable. It's not clear if Google's purchase will affect the OpenTable-Zagat relationship.
Google Slam
Some big advantages from Google's Zagat buy could benefit users.
But this also puts Google squarely in the sights of disgruntled business owners upset about negative reviews appearing at the top of Google results or Google place pages. A quick search on Zagat shows accusations of food poisoning at a sushi place in Seattle and complaints about bad wine at a restaurant in New Jersey. Google is already getting slammed around the world over accusations of unfair business practices relating to its search results. Google's Zagat buy could bring even more complaints from business owners to the search giant's front door.
Welcome to the world of original content creation, Google.
Connect with Ian Paul (@ianpaul ) and Today@PCWorld on Twitter for the latest tech news and analysis.