Facebook's willingness to agree to a voluntary code of conduct in Germany to protect users' data shows it is mindful of how the culture there contrasts with that in the U.S.
At home, even though Facebook began last December using facial recognition to catalog users' faces so as to automatically make tag suggestions when photos are uploaded, it took a good six months for any substantive criticism of the biometrics feature to surface. There's only occasional media attention in the U.S. now on how the issue raises privacy and identity theft concerns.
The story has played much differently in Germany, where the country's federal data protection laws are among the world's strictest.
A few weeks ago, the State of Schleswig-Holstein had ordered all state sites to remove Facebook's "like" button, and threatened to impose hefty fines on those that didn't. It said Facebook builds profiles of users and non-users alike with the "like" button's data, which violates German law.
And in early August the head of the German data protection authority asked Facebook to disable its facial recognition feature and argued that facial recognition amounts to unauthorized data collection on individuals.
"It's obvious that this makes people very nervous when it comes to privacy," said Carsten Casper, a Gartner privacy analyst, reports the BBC.
The code of conduct agreement was announced after Richard Allan, Facebook's director of European public policy, met last week with Germany's Interior Minister Hans-Peter Friedrich in Berlin and a state parliamentary committee in Kiel, according to ZDNet.
"With Facebook's willingness to sign up for this self-regulation … the debate over the extent to which German data protection law applies to Facebook has been considerably defused," the Interior Ministry said, according to German news website The Local.
Don't expect the tide to turn against Facebook in the U.S. anytime soon.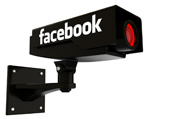 While some have asked the U.S. Federal Trade Commission to bar Facebook from using facial recognition, American society continues to be quietly inoculated with the feature, with little substantive protest.
In fact, Facebook is far from the only company using it.
Google's Picasa and Apple's iPhoto also do. Atlanta-based FaceIN makes a system that tracks employees using facial recognition and other applications for the technology are popping up everywhere, including advertising displays that can detect a person's age and ethnicity for targeted advertising.