30 Days With Windows Phone 7: Day 10
I have already devoted some time to exploring Windows Phone 7 apps in general, and I have praised the fact that this mobile platform offers an option to try an app before you buy it in many cases, but today I am going through my iPhone app by app to outfit my Windows Phone 7 "Mango" smartphone as closely as possible with the apps I am already used to.
I am not replacing everything. Switching platforms is a great excuse to clean house and eliminate some app clutter. I have about 120 apps on my iPhone, but I really only use 10 or so on a regular basis–maybe 20 of them on a weekly basis. Some apps have rarely, if ever, been used since I installed them on my iPhone.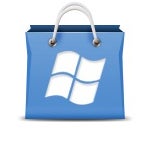 Some of the tools I use regularly are just core apps that come pre-installed in Windows Phone 7. Things like Alarms, Calculator, Calendar, and Camera are already there, so I don't need to find replacements. I frequently use my smartphone to look things up on the Web, and Windows Phone 7 has the Internet Explorer browser pre-installed, so I am all set there.
Next on my list of common smartphone tasks are social networking, and entertainment. Facebook, Twitter, and Foursquare all have official apps for Windows Phone 7. Google+ and LinkedIn do not. There are some third-party apps for LinkedIn, and maybe even for Google+, but I will just use the browser for those until an official app is launched. As I noted on Day 7 and Day 9, though, the integration with the Messaging app and the "Me" tile make separate apps for the social networks redundant and uneccessary.
When it comes to entertainment, I rely on apps like the Kindle app from Amazon, the Netflix app, the YouTube app, and other tools like Fandango and IMDB. All five have Windows Phone 7 apps, and all five are free. So far, I am doing pretty good and haven't spent a penny.
For productivity on the iPhone I have the Apple iWorks apps–Pages, Numbers, and Keynote–as well as Documents To Go. With Windows Phone 7, I have Office Mobile apps installed with the OS, and integrated with cloud-based file storage on my SkyDrive, so I don't need to replace those apps.
I struggled with navigation. I deleted the pre-installed AT&T turn-by-turn navigation app because I'll be damned if I am paying AT&T $10 a month for that service. The Maps app in Windows Phone 7 is pretty slick, and it does directions, but it requires me to tap after each step rather than monitoring my location and automatically telling me where to go, or recalculating if I miss a turn, or diverting me around traffic backups.
I really like my Garmin StreetPilot app on my iPhone, so I searched the Windows Phone 7 Marketplace and found that Garmin has the same app available here as well. The problem is, I had to spend another $35 on it.
For mobile banking, I am going to have to rely on my bank's website. I bank with Chase, and Chase doesn't have a Windows Phone 7 app. It's a shame, too, because the iPhone app lets me deposit checks by taking a picture with the iPhone camera, and now I am going to have to actually go to the bank to deposit money.
I also had to go through and replace some of my games from my iPhone–Tetris, Angry Birds, Need for Speed, Sonic the Hedgehog, and others. Unfortunately, Electronic Arts hasn't yet created Windows Phone 7 versions of my favorites–Madden NFL, and Tiger Woods Golf.
I am going to digress from Windows Phone 7 for a minute to get on my soap box. It would be nice if app purchases were cross platform. In other words, if I have given my money to an app developer–say Rovio for Angry Birds–and I ditch my iPhone for a Windows Phone 7 smartphone, it would be nice if there was a system in place to allow me to take the investment I already made in the app, and roll it to the new mobile platform.
I know it's a pipe dream. I know that just isn't the way things work. I mean, if I switch from Windows to Mac OS X, Microsoft isn't going to just give me a free copy of Microsoft Office for Mac OS X just because I've been a loyal Office user on Windows. I get it.
Without such a system, though, it makes it a more difficult decision to switch platforms. Many of the apps I used on my iPhone are simply not available on Windows Phone 7, or they are free apps–like the Facebook and Twitter apps. But, just for the small subset of apps that have a Windows Phone 7 equivalent and cost money, I had to spend $75 buying apps that I already own.
Of course, with Windows Phone 7 that investment is offset somewhat by integration of Microsoft Office apps that replace my investment in iOS apps like Pages, Numbers, Keynote, and Documents To Go. In the end, I was able to find direct equivalents for most of the crucial apps I rely on. With 30,000 to choose from, I am sure I can find what I need for almost every purpose.
Summing up the experience, I would say that the majority of apps that I really need, or actually use have Windows Phone 7 equivalents available–the most notable exception being the Chase Bank app. As for the rest of the apps, with 30,000 to choose from I am pretty sure it won't take me long to find apps I like and get back up to that 120 range.
Read the last "30 Days" series: 30 Days With Google+