Netflix customers who want to watch the latest shows on the go using their smartphones have gotten some good news, but not everyone will be able to share in the party.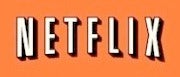 The video-streaming service has updated its app to work on smartphones that run either the Froyo or Gingerbread versions of the Android operating system, although those with the Honeycomb version are still out of luck.
The latest update landed at the Android Market Friday with surprisingly little fanfare. Under the app's "What's New" tab it now simply says, "Netflix now supports all Android 2.2 and 2.3 devices."
That's great news for most smartphone users, though not all. Some people who want to watch Inception or episodes of Jersey Shore on their tablets might not be able to, reports ThisIsMyNext. Official Android tablet support is still only available for specific devices.
Netflix had remained entirely unavailable on Android until this May when the company announced support, although at first it only worked on a handful of devices. While that number grew to about two dozen this summer, this latest update is great news for the millions of Netflix subscribers who have had to wait more than a year longer than users of Apple iOS. Windows Phone 7 got Netflix last November.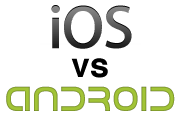 After announcing the availability of Netflix on Windows Phone 7, Greg Peters, vice president of partner product development for Netflix, had to apologize to Android users because they didn't get to join the party. He wrote on the company's blog that security and content protection concerns with the Android platform meant the company had to work with handset manufacturers individually, and that's what was taking so long.
"Unfortunately, this is a much slower approach and leads to a fragmented experience on Android, in which some handsets will have access to Netflix and others won't. This clearly is not the preferred solution, and we regret the confusion it might create for consumers," he wrote.
The problem appears to be solved for the vast majority of Android users since more than 80 percent of them are running Android 2.2 or 2.3. And according to the Android Developers page, only about 15 percent are still using earlier versions.