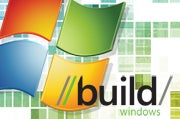 The buzz is building over Microsoft's BUILD conference that starts Tuesday, where the company will provide more details about Windows 8, which the company bills as the most radical change in its OS since Windows 95. "In 1995, Windows changed the PC," Microsoft says. "BUILD will show you that Windows 8 change everything." But what everyone's wondering is whether Windows 8 will change everything for better or worse?
Microsoft is building its next OS to run on multiple device platforms including traditional PCs such as desktops and laptops as well as a new breed of one-panel touch slates, popularized by Apple's iPad. As part of this rethinking of Windows, the next version of the OS will have a touch-centric start screen that houses apps in live tiles similar to the Metro UI in Windows Phone 7. This touch-centric approach has traditional Windows users worried that the new OS won't meet their expectations, but Microsoft says your regular old Windows desktop is just one click (or tap) away.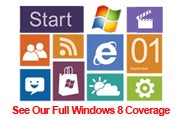 The forthcoming version of Windows has some predicting Windows 8 will be the next Vista-style flop while others can't wait to get their hands on the new touchy-feely OS. As we wait for Microsoft's keynote address on Tuesday (beginning at 9 a.m. Pacific Time), here are five things about Windows 8 we might see between Tuesday and the conference's close on Friday.
More Windows 8 Touch
So far, all we've seen of Windows 8 's touch integration is one Building Windows 8 video and a short presentation at the D9 conference in June. At the time, Microsoft showed how the Windows 8 start screen will be a touch-centric collection of tiles. The tiles will give you access to touchable apps such as weather, mail, photos, and social networking, but you could also open mouse-and-keyboard programs, such as Excel, on the traditional Windows desktop. This new approach has been met with surprise, scorn, derision, and a lot of confusion.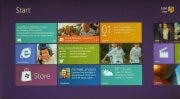 The chief question boils down to this: Will Windows 8 users truly spend most of their time in the new start screen, or is this just a touch-centric overlay that most people will turn off the minute they upgrade to Windows 8? Microsoft says the two interfaces are designed to work together as one seamless experience, but hopefully, this question will be answered in more detail at BUILD.
Windows Tablets
The consensus is that tablets will be shown at BUILD, but it's not clear whether the main attractions will be Windows 7 slates or a prototype Windows 8 device.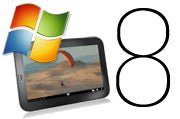 Microsoft in August was showing off a mystery quad-core tablet at TechEd New Zealand, but that device was believed to have a "Windows 7 interface," according to a Microsoft video. Rumors have now started cropping up about Microsoft showing a Samsung Windows 8 tablet prototype during BUILD.
Microsoft has to show the capabilities of Windows 8 on some kind of device at BUILD, but will it be a new tablet?
About That App Store . . .
Microsoft stirred interest in August after letting it slip that an App Store team was working on Windows 8.
It's not clear how the app store would work, but most believe it would be similar to the Mac App Store for desktop applications available for OS X Snow Leopard and Lion. BUILD would be a perfect time to show off a new online store to a room full of developers.
Mobile Apps and Windows 8
Will Windows 8 be able to run Windows Phone 7 apps? Nvidia CEO Jen-Hsun Huang recently told CNET he believed Windows Phone 7 apps would run on Windows 8. This follows a discovery in a purported prerelease build of Windows 8 in April that the forthcoming OS will use a new type of application package called AppX. That discovery was made by Microsoft-centric bloggers Rafael Rivera and Paul Thurrott, who are coauthoring a book on Windows 8. The pair said Windows 8 AppX packages are similar to packages used for apps in Windows 7. This leads some to conclude that Windows 8 will run Phone 7 apps or perhaps mobile apps built for Microsoft's next OS.
Since the Windows 8 touch interface is very Windows Phone 7-ish, it wouldn't be a great surprise to learn Windows 8 runs Microsoft mobile apps. At the very least, Microsoft should discuss how Windows 8 PCs will integrate with mobile devices.
Beta?
When can Windows users get their hands on a beta version of Windows 8? That's another big question many would like to have answered.
During the development of Windows 7, Microsoft released its first public beta version in January and the final version of the OS appeared on computers in October. It's not clear if Windows 8 will follow the same path, but perhaps Microsoft will share its inclinations on Tuesday.
Connect with Ian Paul (@ianpaul ) and _Today@PCWorld on Twitter for the latest tech news and analysis_.