Are major phone companies preparing to ditch the Android mobile operating system?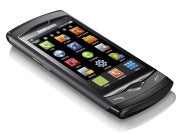 It's an interesting question. Samsung recently introduced a new line of Wave phones using its own Bada operating system, and word out this week is that Taiwan-based HTC might be looking to move in a similar direction, perhaps by purchasing WebOS from HP. On August 18, HP announced that it was discontinuing its WebOS line of devices, including the HP TouchPad tablet and the yet-to-be-released HP Pre 3 smartphone.
The companies may have started to worry about Android after learning last month that Google purchased one of their main competitors, Motorola. Since creating Android, Google has rotated manufacturers with which to issue new software updates, releasing the code to others about six months later.
Google may risk alienating the manufacturers, but Carolina Milanesi, research vice president for Gartner, told PCWorld last month that "all these vendors have invested so much in the platform, they won't quickly walk away from it."
Background
Samsung released its first Bada-based phone in 2010, long before the Google-Motorola deal. Most reactions to Bada–and the Samsung Wave phones that run it–have been favorable, including PCWorld's impressions (we got some hands-on time with the first Samsung Wave). Newer Wave phones are expected this month.
The Wave OS is clean, easy to use, and open source, and Samsung now has its own Bada app store up and running. The specs for Wave phones are also appealing, including Super AMOLED screens, HD video recording capabilities, and nimble Hummingbird processors. However, so far, phones running Bada have not been available in the United States.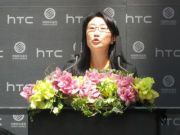 HTC is much farther behind in the mobile OS game, but company chair Cher Wang told the Chinese press this week that internal discussions at HTC have focused on the possibility of acquiring WebOS. Wang remained cagey, though, about how important it is to HTC to possess its own operating system. "We can use any OS we want. We are able to make things different from our rivals in the second or third layer of a platform," Wang said, referring to HTC's Sense interface.
If HTC or another phone maker were to purchase and revive WebOS, it could have at least a small but loyal base of Palm fans to fall back on. HP purchased Palm in 2010 and turned the mobile platform into the basis for a line of products.
Last month, Samsung upped the ante on Bada, announcing a new series of Wave phones that will ship with Bada 2.0. The OS revision reportedly also comes with full multitasking, near-field communication capability, and ChatON, Samsung's new cross-OS group-messaging service.
Another indication of how serious Samsung is about Bada: The company is releasing not only a new high-end Wave 3 with a 1.4GHz processor but also two companions–the Wave M and Wave Y, which will be less expensive and come with reduced specs. This move appears to be an attempt to get Bada into the hands of more than just devoted smartphone junkies.
What Could This Mean to Consumers?
"These moves suggest that both of these companies understand that the future can't just be about hardware," says John Jackson, an analyst for CCS Insight. "They have to find some way to insinuate themselves with what their hardware enables."
For example, in Samsung's case, Jackson says one possibility is that the company is looking for something that crosses platforms, allowing integration between its mobile devices and its many home entertainment products. Just as Apple and Google have tried to use their advantages in the mobile world to infiltrate living rooms, Samsung could use Bada to try to establish one of the first strong links between mobile and home entertainment systems.
Jackson adds that an in-house OS gives firms like HTC and Samsung more of something that they lack with Android: control. Further, he points out that the companies' agendas were headed towards a collision with Google's even before the Motorola deal.
"At some point in time, if your strategic agenda includes content and services, you're probably going to be competing with Google. Is that a risk that you can rationalize? [That] is the question for these guys," Jackson says.
Does the World Need More Mobile Operating Systems?
Bada and WebOS could offer ways to hedge against that risk. But the question remains: Are more mobile OSs to choose from a good thing for consumers?
Competition generally leads to better products on store shelves–but not until the substandard ones are weeded out, and that process can be a pain. The presence of more platforms, more app stores, and more interfaces would likely be a step backward for many users who are just getting the hang of using Android, iOS, the BlackBerry OS, or Windows Phone 7.
Imagine a store display case crammed with phones and tablets running iOS, Android, RIM's QNX or BlackBerry OS, Bada, Windows Phone 7, and WebOS–not to mention Amazon's upcoming take on Android, as well as unforeseen new players, perhaps even a new Huawei OS. It would be a dizzying array of choices.
As if that weren't enough to think about, Jackson points out that, moving forward, a winning OS won't necessarily be the most important factor in the smartphone wars. With more companies using new technologies like HTML 5 for content, Jackson thinks mobile operating systems won't make individual smartphones stand out in the future as they have done up to now.
Perhaps Samsung has read the writing on the wall: When Bada 2.0 debuts on Samsung's new Wave phones this fall, it is expected to be fully HTML 5 ready.
Follow Eric Mack on Twitter and at ericmack.org. Follow PC World on Twitter.