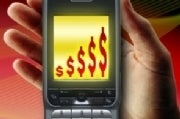 Apple is expected to unveil the next iteration of the iPhone before the end of October. The new device, dubbed the iPhone 5, will reportedly have a beefed up camera and possibly an edge-to-edge display. If you're one of the expected millions of people planning on lining up for a new iPhone this fall, have you thought about what you're going to do with the handset you're carrying around in your pocket right now?
You may not realize it, but if you have an old iPhone, it could be worth a few hundred dollars. And you don't even have to sell it for cash. You can turn your old handset into a copy of Gears of War 3 or Star Wars: The Old Republic at GameStop. If gaming isn't your thing, how about a gift card from Wal-Mart, Target or online electronics retailer Newegg?
Here are five ways to convert your old iPhone (or almost any other old smartphone) into a new gadget, game or plain old cash.
iPhone = GameStop Credit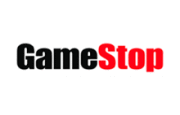 GameStop unveiled a new trade-in program for Apple devices in which you can get credit toward your next GameStop purchase or cash at most locations. GameStop will accept almost any Apple iDevice including the iPod Touch, Nano, Shuffle, Mini, iPhone and iPad. But the video game retailer plans on reselling your device, so it must be in working condition and without too many scratches and scuffs. Devices with personal engravings or water damage will not be accepted. You can choose to use your GameStop credit right away or store it on your PowerUp Rewards loyalty card for future use.
A GameStop official told PCWorld that the company wouldn't disclose specific trade values, but did say that offers are fixed based on the device model. That means you should get pretty much the same offer from different GameStop locations in your area. Nevertheless, you would be wise to see what your device is selling for on eBay or Craigslist. That way you'll have a better idea what GameStop should be paying for your device before you accept the store's offer.
If you're looking to get cash for your device, you might want to avoid GameStop. The retailer said it's cash offerings are pegged 20 percent below the store credit value.
iPhone = Cash
If you want to get cold, hard cash for your device, one of the fastest and most reliable ways to get it is through trade-in sites such as Gazelle and NextWorth. These sites show you upfront how much they plan on offering you for your device based on the answers you give them to a short questionnaire. In my tests, Gazelle was offering $141 for a 16GB iPhone 3GS in good condition, while NextWorth was offering $120. Gazelle will pay for the shipping on trade-ins worth more than $1 and even sends you a box to ship back to them. NextWorth doesn't offer a box, but will give you a prepaid shipping label that you print out at home.
[Related: Recycle Your Old iPhone for Cash]
iPhone = Gift Cards
Wal-Mart and NewEgg.com both offer trade-in services powered by Gazelle. The set-up is almost the same as dealing with Gazelle directly, the only difference is you get a gift card instead of cash. You can also choose to get an Amazon gift card instead of cash directly from Gazelle. NextWorth offers a similar gift card program with Target at nearly 1,500 stores nationwide, as well as J&R Music in New York City. Apple also offers a trade-in program where you can get an Apple gift card for your old device. Currently, the iPhone maker is offering $80 for a 16GB iPhone 3GS in good condition.
iPhone = DIY Cash
If you're not in a rush to unload your old iOS handset for cash, why not take the do-it-yourself approach and put your device up on eBay or Craigslist? You never know what people are willing to offer for your old device. Just make sure you wipe all your personal content off the device before selling it. You'll also want to read eBay's seller fees so you know how much the online auction site takes for hosting your sale.
iPhone = Cleaner Earth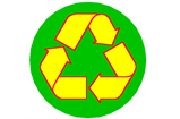 If you're looking to unload an iPhone 4 with a cracked glass back or other defects that make reselling it impossible, there are many places you can recycle your old device. Apple accepts old devices for recycling, as does Gazelle. NextWorth will accept almost anything and recycle it for you. Many other retail outlets offer recycling including Best Buy, AT&T, Verizon and Wal-Mart.com.
[Related: Recycle Your Gear to Help Combat Global E-Waste]
Wherever you decide to recycle your device, just check the company's policies to make sure the recycling is being handled in an environmentally sound manner, and not being shipped off to a beach front landfill or unregulated recycling plant in an underdeveloped nation.
Your iPhone may be a mini-gold mine, but so is your phone's data. Make sure you wipe your phone before trying to sell it. Many companies say they will do this for you, but why take the chance your information will fall into the wrong hands?
Connect with Ian Paul (@ianpaul) and Today@PCWorld on Twitter for the latest tech news and analysis.