Cisco Systems emerged from 150 days of restructuring on Tuesday as an aggressive competitor, laying out some of the problems that led it to make changes, while saying its rivals are in even worse predicaments.
The dominant networking company started to streamline its operations and refocus itself on a few core businesses earlier this year after posting disappointing financial results. The subsequent restructuring shut down its Flip consumer camcorder unit and other businesses and eliminated 12,900 jobs, with almost 23,000 employees moved in the process. Executives laid out some more details on Tuesday at Cisco's annual financial analyst conference in San Jose, California.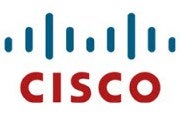 But chairman and CEO John Chambers did not become a casualty of the reorganization, despite reports on Tuesday that he would step down at the conference. Late in the event, in answer to an analyst's question, Chambers said he had agreed last week to stay on at the request of Cisco's board.
Chambers acknowledged the company had lost its way and become inefficient in some areas, likening it to getting out of shape. "We were fat," Chambers said. "I mean, we had an extra four or five inches around the waistline."
For one thing, Cisco's organization has become too unwieldy for customers to work with. "We make it painful in the contract negotiations and software licensing," Chambers said. Also, the company didn't listen well to customers' input about some products and didn't share enough roadmap information, he added.
In addition, customers have said they want Cisco to more closely integrate its products so they are easier to use. And some parts of Cisco have fallen behind on innovation, Chambers noted.
In the restructuring, Cisco assigned specific people to address those shortcomings, Chambers said. It also moved from a controversial collection of boards and councils managing the company to named individuals being responsible for product lines.
Executives laid out some details about how Cisco intends to streamline its business. By giving sales people more autonomy to make deals, the company cut the average time spent reviewing deals by 70 percent, chief operating officer Gary Moore said. Cisco also made a large number of product teams work more closely together instead of competing, according to Chambers.
Cisco plans to further integrate its technologies and leverage components for more products, Chambers said. Also, the company plans to use the same ASICs (application-specific integrated circuits) across multiple product lines to save chip development costs.
Cisco's five areas of focus now are its core routing and switching business, collaboration, data-center virtualization, video, and tying these elements together in an overall architecture.
Executives said the leaner Cisco has a strong outlook for the next three years, forecasting average annual revenue growth between 5 percent and 7 percent. Earnings per share, not counting certain one-time items, should grow by between 7 percent and 9 percent per year, chief financial officer Frank Calderone said.
Meanwhile, competitors are just beginning to grapple with their own problems, Chambers said. He said Hewlett-Packard is struggling with strategy and Cisco had overcome price-based competition from the company by demonstrating that its own products are cheaper in the long term. Talking with analysts after the day's main presentations were over, Chambers said, "When has HP ever been more vulnerable?"
Cisco also attacked Juniper several times during the conference, just a few days after it rolled out a video ad that ridicules Juniper for delayed product introductions. The Silicon Valley routing rival is spread too thin across its core service-provider router business and its newer enterprise products, Chambers said.
"We've never been better positioned versus our competitors," Chambers said.
Stephen Lawson covers mobile, storage and networking technologies for The IDG News Service. Follow Stephen on Twitter at @sdlawsonmedia. Stephen's e-mail address is stephen_lawson@idg.com