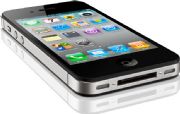 Apple's iPhone 4–not the Samsung Galaxy S II–is indeed the world's thinnest smartphone, the UK's Advertising Standards Authority (ASA) has ruled. Apple's claims to the slimmest smartphone in the world were challenged by one complaint that Samsung's Galaxy S II Android smartphone is actually thinner.
It's all in the technicalities: at its thinnest point, the Samsung Galaxy S II is 8.71 mm, which is slimmer than the iPhone 4's uniform depth of 9.3 mm. If you look at the issue from this point of view, then Samsung should be able to claim it has the skinniest smartphone.
Apple has however countered this methodology and told to the ASA "consumers would not be interested in the thinnest part of the device, but in its overall measurements, as these would, for example, affect whether the device could fit into a pocket or a purse." Apple correctly pointed out that the Galaxy S II has bulges at the top (for camera lens) and bottom (speaker, antenna) of the phone.
If the bulges are taken in consideration for the thickness, the Galaxy S II measures 9.91 mm, which is thicker than the iPhone 4 (9.3 mm) – despite the S II being thinner on average than the iPhone 4.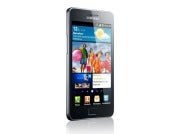 The ASA sided with Apple's measurement methodology and said: "because the iPhone 4's thickest point was thinner than the thickest point of the Samsung Galaxy S II we concluded that the claim 'the world's thinnest smartphone' was not misleading."
The ASA also has had another interesting ruling last month, TechCrunch noted, when it banned Motorola from calling its Atrix smartphone the world's most powerful smartphone, as two Samsung users complained it was misleading. The authority ruled the Samsung Galaxy S II could make the claim instead, due to its dual-core 1.2GHz processor, versus a dual-core 1GHz processor on the Atrix.
Follow Daniel Ionescu and Today @ PCWorld on Twitter