At TechCrunch Disrupt in San Francisco this week, startups presented a slew of new cloud-based services built to help small businesses. These include business management, analytics, and conferencing tools. The freemium payment model, whereby a free service has premium features available for a price, is the model of choice. Here are some highlights from the conference.

ZeroPC
ZeroPC is building a cloud-based, desktop-style workspace. Customers will get 1GB of data storage for free, in addition to integrated access to up to 14GB of free storage from other popular cloud storage services, with more storage available for a fee. Inside any Web browser, ZeroPC creates a workspace to let you integrate documents, emails, photos, music, videos, and social media content from services such as Box.net, DropBox, Evernote, Facebook, Flickr, Google Docs, Instagram, Picassa, SugarSync, Twitter, and with your own local computer storage. (However, ZeroPC recommends the latest versions of Firefox or Chome, as some features require HTML5.) A suite of Web apps and native apps are also included for working with the files in the browser, and the workspace and content can be shared with a single URL or published to Facebook or Twitter, so you can collaborate with your friends or share with the world.
vCita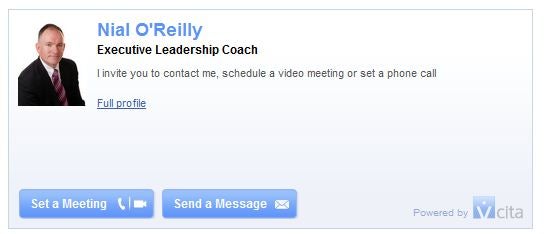 vCita is targeting small businesses, including consultants and others who book informational appointments with clients, with a widget they can add to their website. This can replace an existing Web contact form with a vCita "contact and schedule" integrated form that lets visitors to your website schedule a video meeting or phone call directly. You can offer free meetings, or charge either by the hour or by the service. Payments are secured by PayPal or credit card to book the time, and then finalized at the end of the meeting. vCita enables Web video meetings and conference calls, accessible from a single management dashboard. If you charge a fee for your meetings, vCita costs $21.95 per month, or $13.95 monthly if you sign up for an annual plan.

Apptivo
Apptivo provides a full business management platform using the SaaS (software as a service) model. They offer tools for project management, human resources, marketing, sales, financials, product management, customer service, supply chain management, sourcing, website management, fundraising, and collaboration. Right now, all of these tools are free, but Apptivo says they have a monetization plan in place.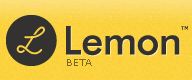 Lemon
Lemon launched in beta, testing form, is a cloud-based receipt management tool, converting data from scanned receipts into reports to track spending, tax data, and expense reports. It can work from digital files or photos of receipts. For instance, you can snap a smartphone photo of a receipt, or scan in the physical copy, then save it to Lemon for optical characer recognition. This service looks similar to Manilla, and provides a cloud based alternative to using something like a Neat Receipts scanner.

WikiOrgCharts
WikiOrgCharts is bringing organizational charts to the cloud. Users pool their business contacts and collaboratively map the relationships within a company. The HTML5-based charts let you construct, modify, search, and share, and integrate real-time social information from Twitter. The goal is to help people quickly find the right point of contact in a company. A system of credits earned for sharing and spent for looking up profiles is meant to encourage people to add their information to the charts. A premium subscription plan is available for users who wish to buy credits without sharing their own information.

B2Brev
B2Brev is like Yelp for business services. It's meant for business owners to review services like Groupon and Living Social, and comment on how those services have helped their business or not. Their daily deals initiative brought in 160,000 worth of reviews for various daily deal services. Business owners can now read reviews from other business who have tried the various daily deal services to decide if joining such a program is right for their business. B2Brev, in beta, plans on monetizing via an affiliate fee for connecting businesses to services and products provided by other businesses. For now, they are selling research reports.

OpenSesame
OpenSesame is an online marketplace for corporate training. Their goal is to make buying and selling corporate e-learning courses as easy as downloading a song from iTunes. The marketplace will be crowdsourced with an aim to provide a fresh and broad selection of courses. Sellers can add courses just by setting up a profile, uploading a course (.zip, SCORM, AICC, or video file), entering a description and pricing, and validating it to make sure it will display in any learning management system. After the course is validated, OpenSesame promises to review and publish your course to their marketplace within one business day.

SizeUp
SizeUp is a business analysis tool for smaller businesses. Larger business can hire consultants and in-house analysts to keep track of operations, competitors, and advertising strategies. Smaller businesses are left out. SizeUp is built to serve smaller businesses with the same demographic, industry, geographic, business, and cost data using Mint.com-like data analysis of data from sources such as IRS records, the Yellow Pages, business publications, and the U.S. Postal Service. Using a variety of charts and graphs created by SizeUp, you can compare your business to your competition by region. SizeUp also shows information to help business owners find the best places to advertise and helps them choose the most effective campaigns.
Michelle Mastin has been a freelance musician and teacher since leaving conservatories five years ago, and a hobby nerd for all of her 30 years. Watch classical music and modern gadgets collide at her blog, or follow her on Twitter @violajack.