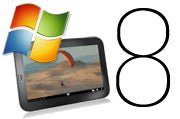 Microsoft appears to be taking a page out of Apple's playbook, saying it will dump plug-ins such as Adobe Flash from Internet Explorer 10 in Windows 8. Well, sort of.
While you'll still be able to view content requiring plug-ins in Windows 8, you'll have to switch to the old fashioned Windows desktop to see it. Users who prefer to remain in the touch-centric, Metro-style interface, however, will have a plug-in-free (and presumably Flash-free) experience. Instead, the new touch-centric IE 10 will rely on HTML5 technologies for online video and other functions.
"For the web to move forward and for consumers to get the most out of touch-first browsing, the Metro style browser in Windows 8 is as HTML5-only as possible, and plug-in free," said Dean Hachamovtich, in a Microsoft Windows 8 blog (Hachamovtich leads Microsoft's Internet Explorer team). "The experience that plug-ins provide today is not a good match with Metro style browsing and the modern HTML5 web."
The good news is that thanks to Apple's anti-Flash trailblazing with the iPhone and iPad, many websites now offer HTML5 video when the Flash plug-in is not present. YouTube, for example, will still run without Flash, as will many other video sites.
Why the Shift?
Microsoft said it examined the plug-in requirements for the top 97,000 sites worldwide and discovered that 62 percent can already offer HTML5 video to non-Flash devices. Many of these sites can also serve non-Flash ads as well.
If you visit a site that still relies on ActiveX controls or other plug-in content, you will be prompted to tap a "Use Desktop View" notification. This will take you to the traditional desktop where you can view the content requiring a plug-in.
What Microsoft didn't mention is where this leaves the company's own Flash competitor, Silverlight. Will Silverlight compatibility be built into the Metro version of Internet Explorer 10, or is Silverlight on the Web gone too? The technology still has life as a tool for developers, so Silverlight on the Web may not be a big loss for the Windows maker. Microsoft was unavailable for comment at the time of this writing.
What About Add-Ons?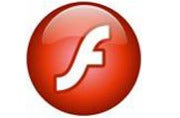 Another question is whether Metro-style IE 10 will support add-ons (also known as extensions) or toolbars. Microsoft wasn't clear on this point. "In Windows 8, IE 10 is available as a Metro style app and as a desktop app," Steven Sinofksy, president of Windows and Windows Live, said on the Building Windows 8 blog. "The desktop app continues to fully support all plug-ins and extensions." Sinofsky didn't explicitly say that extensions won't be supported in the Metro interface, but his comments do suggest that extensions are out for Metro-style IE 10.
Admittedly, a lot of these add-ons wouldn't be missed (especially toolbars packaged with other downloads), and IE was never big on add-ons compared with competing browsers such as Mozilla Firefox or Google Chrome. But some extensions might be missed in the touchable version of IE 10 such as identity managers that help you save passwords and automatically fill out Web forms.
Nevertheless, the lack of plug-ins and possibly extensions should make IE more responsive and faster when using the Metro UI.
This could also be a huge blow to Adobe, since the Metro-style interface will be the first thing home users see when they fire up Windows 8 on their laptops and desktops. It's possible that Microsoft could adopt Google's strategy and build Flash right into IE, but that would technically be using a plug-in and thus not be as plug-in free as Microsoft is promising.
Microsoft's comments, while they don't explicitly say this, suggest that Flash will not be included in the Metro-style version of Windows 8. So unless PC users at home reject the Metro-style interface and stick with the traditional desktop in Windows 8 or Windows 7, Microsoft may effectively finish what Apple started and kill Flash on the Web.
Danny Winokur of Adobe responded Thursday in a company blog, writing: "We expect Windows desktop to be extremely popular for years to come (including Windows 8 desktop) and that it will support Flash just fine, including rich web-based games and premium videos that require Flash."
He went on to say that Adobe also expected expect Flash-based apps to come to Microsoft's Metro via Adobe AIR.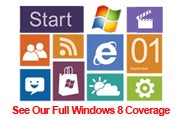 Connect with Ian Paul (@ianpaul ) and Today@PCWorld on Twitter for the latest tech news and analysis.