Google and representatives for authors and publishers told a U.S. District Court judge Thursday that they would like to continue discussions on a revised settlement in a copyright infringement case that has dragged on for years.
The Authors Guild and the Association of American Publishers have agreed with Google on a pretrial schedule but told Judge Denny Chin that they would nevertheless continue discussions on a revised settlement agreement.
"It is our position that we would very much like to continue discussions on a parallel track" to the pretrial schedule, said Michael Boni, a lawyer for the authors. The representative for the publishers, Bruce Keller, went further, saying that he hoped that the pretrial schedule would be "moot."
At a status hearing in July, Judge Chin told Google and the plaintiffs that, if they wanted to re-submit a settlement proposal, it had to be ready by Thursday's hearing or he would shift the focus toward a trial. Chin rejected a proposed settlement in the case in March, saying it was not fair, adequate or reasonable because it would have given Google "significant rights to exploit entire books without permission from copyright owners" as well as "significant advantage over competitors."
Attorneys Thursday expressed optimism about the progress that has been made during discussions since July.
"We're encouraged by the progress we've made with publishers and we believe that we can reach an agreement that offers great benefit to users and rights holders alike," said Gabriel Stricker, a director of Google global communications and public affairs.
Based on comments made at the hearing, it appears that more progress has been made with the publishers than with the authors. It's possible that Google will strike a deal with publishers and then litigate with authors.
The settlement that Chin rejected in March was drafted in 2008 and revised once later. It was criticized by many legal scholars, Google competitors, prominent authors and publishers, and the U.S. Department of Justice.
If it had been approved, the settlement would have given way to Google's ambitious plans to build a massive marketplace and library for digital books.
In his 48-page decision rejecting the proposal, Judge Chin suggested that the parties would have a better chance of success with a settlement based on an "opt in" model for authors and publishers rather than "opt out."
The legal battle started in 2005 when the Authors Guild and the Association of American Publishers sued Google alleging copyright infringement from its program to scan millions of books from library collections without always getting permission from copyright owners.
As part of the project, started in 2004, Google scans the books and gives participating libraries digital copies, and also stores copies on its own servers so that people can search them on the Google Books search engine.
Google's defense all along has been that it is acting legally because it only shows snippets of texts in search results from copyrighted books it didn't have permission to digitize. This, Google argues, is legal under the fair use doctrine, which allows for the reproduction of limited copyrighted material.
The plaintiffs allege that Google is violating copyright law because it has no right to copy books and store digitized copies on its servers without permission.
In October 2008, Google and the plaintiffs made the surprising announcement that they had hammered out a proposed settlement. The extremely complex document drew both praise and intense criticism.
The revised proposal narrowed the scope of the settlement but failed to calm the critics, including the DOJ, which recommended in a filing with the court that the judge reject it because it felt that it didn't comply with U.S. antitrust and copyright laws.
That settlement proposal called for Google to pay $125 million and in exchange obtain from the plaintiffs rights to display longer portions of in-copyright books.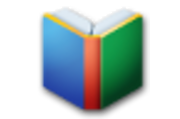 The settlement also would have made it possible for people and institutions to buy online access to the books through individual purchases or subscriptions. Revenue would also have been generated from Google's online ads.
The agreement proposed creating an independent, nonprofit entity called the Book Rights Registry to locate copyright owners and compensate authors and publishers for access to their works via a royalty system.
Some arguments against the proposal were that it would give Google too much control over the books and their prices, especially the so-called "orphan works," whose copyright owners can't be located and which are often out of print.
Interestingly, the orphan works issue resurfaced this week, when the Authors Guild and other plaintiffs filed a lawsuit against some of the universities participating in Google's library book scanning project.
That new lawsuit targets sued five universities and a library partnership organization, charging them with copyright infringement over their use of digitized copies of books made by Google in its Books Library Project.
Named are the University of Michigan, the University of California, the University of Wisconsin, Indiana University, Cornell University and the HathiTrust. Joining the Authors Guild as plaintiffs are the Australian Society of Authors, the Union Des Écrivaines et des Écrivains Québécois and eight individual authors.
Several major universities founded the HathiTrust in 2008 as a repository for their research institutions and libraries to archive and share their digitized book collections, which have been scanned in-house, by Google, Microsoft and the Internet Archive.
Although universities have been participating in the Google Books Library Project since 2004, the new lawsuit apparently was triggered by recent plans by some of the universities, including the University of Michigan, to provide their patrons with full-text access to digitized orphan works
But the lawsuit not only objects to the orphan works plans but also to all copyrighted books that have been digitized without permission.
The Authors Guild and the other plaintiffs are asking the court to issue an injunction to stop the scanning of copyrighted books without permission from copyright owners and to order the universities to stop giving Google books to scan. The plaintiffs also want the court to impound all digital book copies made without permission from copyright owners.