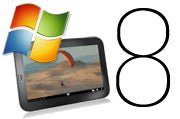 This week has seen lots of talk about Microsoft Windows 8 coming to hardware running on ARM processors. Now, the first prototypes, from Nvidia, Qualcomm, and Texas Instruments, are on display here at the BUILD Expo. But questions remain.
Microsoft has been cagey when pressed for details on how, exactly, Windows will work with ARM processors. The company showed precious little of Windows on ARM during its in-depth keynote demos earlier in this week's BUILD conference for Windows developers.
The earlier demonstrations–where BUILD speakers switched amongst multiple machines of varying power and designs to show off the new operating system–only fueled theories that Windows on ARM development wasn't as far along as its x86 and x64 counterparts. The only glimpse of ARM during the keynote was with a Qualcomm prototype tablet, used to show off the new Connected On feature. It is a new power state that sends the system into a powered-down state without hibernating, so you can come out of it immediately. Apps are suspended, but can still refresh content in the background without requiring much power.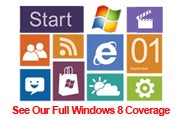 Clearly, those concerns were for naught, since towards the end of the week, a trio of ARM chip makers all showed off reference designs of tablets in the demonstration area at the conference. The tablets were for display only, and a Microsoft minder was near at all times to make sure that when the plastic box was removed, only the manufacturers–and not eager journalists or attendees–handled the hardware.
ARM on Windows: What We Saw
[Note: I won't discuss the design of these tablets: Each was a reference design slab, not a box that was being shopped around to come to market.]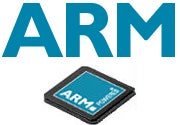 Nvidia showed off its quad-core Kal-El platform, due out later this year; Qualcomm demonstrated on a dual-core 1.5-GHz Snapdragon 8960 processor; and Texas Instruments did the same on a dual-core 1.8Ghz OMAP 5 processor.
What impressed me was that–in the limited demos–the Windows 8 Developers Preview appeared fairly zippy, with no hang-ups or stutters, either as the demonstrator swiped from screen to screen in the Metro interface; or as apps were opened and closed; or while multitasking among multiple open apps. I even saw a high-definition movie clip playing smoothly, while a game app was open simultaneously. They were displayed using Windows 8's new snap-in view, where one app occupies one third of the screen, and another occupies two thirds.
Yes, Ye Olde Windows Explorer was there, as was the Windows Desktop. That knowledge clarifies whether you will have access to these features–and also begs the question of how the whole system will work, considering that apps need to be recompiled to work on ARM as compared with x86 hardware.
During the media preview of Windows 8 earlier this week, Microsoft dodged questions about this topic. And the ARM chip makers weren't any more forthcoming. They seemed happy to leave "messaging" to Microsoft in terms of how "desktop"-style apps will work on ARM.
What's a Consumer to Think?
The potential for consumer confusion on this point is tremendous–after all, when you've just bought a Windows machine, one that has your familiar-looking desktop, why shouldn't you just go ahead and run the apps you already have? The vendors I spoke with all acknowledged this issue–and recognize it will be a challenge going forward.
Steve Horton, director of software and product management at Qualcomm, pointed out that–in one of the keynotes–Microsoft took Windows 7 Javascript HTML code, ported it into the .net environment, and chose to target output as x86, x64, and ARM.
But that was all he'd say on the subject, and ultimately, that tidbit points to the need for different versions of an app for different platforms. However, this seemed to go against what little Microsoft's said on the subject at the media preview.
Steven Sinofsky, president of Microsoft'sWindows division, mentioned then that the software giant's goal was to have consumers not have to choose among different versions and not have to figure out if a version would work on their system.
Emulation doesn't sound like the answer here, though. All three ARM chip makers I spoke with recoiled at the thought, pointing to how emulation would require more power from the chip and would ultimately drain the battery faster. In other words, it's not a good use of the system's resources. As for the rest, we'll just have to wait.
Senior Editor Melissa J. Perenson covers the tablets for PCWorld.