It's getting a bit old hat, but Sony's been hacked once again. Hacking group Lulzsec, which earlier had hacked the Sony Pictures website, released on Monday some 54 megabytes of source code from Sony's developer network website, as well as network maps from Sony BMG's New York offices.
"Konichiwa from LulzSec, Sony bastards!" the description of the torrent containing the data reads on torrent site The Pirate Bay. The group claims that it has hacked Sony six times, and refers to the score as "Hackers 16, Sony 0" — likely a reference to the growing number of times the Japanese company has now been hacked.
(If you care, here's a list of all those hacks from attrition.org. It doesn't include this latest hack of the Sony BMG network map though, which would confirm that 16 number.)
Sony has not confirmed that the attack had taken place, only offering that it was "looking into these claims." Regardless, this latest claim continues to paint a picture of Sony's IT security as leaving much to be desired. It likely also gives users of the company's services even more reason to worry that their data is not secure.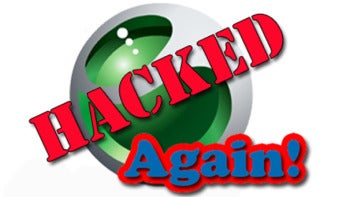 There was another hack, too if you can believe it. Sony Pictures Russia's website was down after being the victim of a SQL injection attack. LulzSec has denied any responsibility for that attack however.
Hacking Sony has almost become a sport among hackers, ever since the massive hack that took down the PlayStation Network in April. The attacks have obviously rattled company executives, even causing Sony CEO Sir Howard Stringer to lash out at the company's critics.
"We told people what we believed to have been lost and what we couldn't rule out within a day of finding that out. That's fast," he told the Wall Street Journal at the time. "That's faster than what most companies have done."
That may be so Mr. Stringer — but I think its obvious your company still doesn't have control of its network over a month later, with hackers successfully breaking in to your servers worldwide almost daily?
For more tech news and commentary, follow Ed on Twitter at @edoswald and on Facebook.