Of all the discussions around Apple's upcoming Lion release of OS X coming out of this week's Worldwide Developers Conference in San Francisco, there's one that must have Mac-friendly IT departments everywhere reaching for the antacids and prematurely greying.
Apple's decision to make Lion, Mac OS X 10.7, available only via download from its own Mac App Store has the potential to be a game-changer. With this decision, Apple has taken the OS update–a process that has been a long, complex strategic decision–and made it one click away for every user.
There are certainly compelling arguments for productivity gains in the new operating systems, and Apple is beating the drum for the Mac App Store heavily. But there are also a lot of concerns about what handing over control to Apple's App Store means for businesses.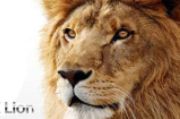 Whether the App Store distribution plan for Lion earns kudos or results in swarms of angry Macolytes descending on Cupertino with pitchforks and torches depends on how well Apple executes. If Apple gets it right, it could forever change how desktop operating systems are distributed and deployed, and potentially change how IT has to think about operating system upgrades. Done wrong, it could make the black eye Apple suffered over the MobileMe launch look like nothing.
But we won't have those answers until next month, when Snow Leopard users everywhere can hop into the Mac App Store and roll the dice themselves. In the meantime, there's a lot for businesses to consider when it comes to how they want to handle Lion in their environments – if they want to handle Lion in their environments.
Decide On A Policy, and Communicate It
The fact is, if you have users on Snow Leopard today, that sometime next month they will have the option of plunking down $29.99 of their money – or potentially yours–to upgrade to Lion, regardless of how feasible that may be for your business. No consideration involved of the compatibility of applications or processes that your business runs on. Just click, validate, download, upgrade. Delightfully simple for the user. A potential nightmare for IT.
You've got to get ahead of it. You have to find out right now, to the best of your ability, if Lion is going to break anything that your users need. You need to consider the security aspects of Lion versus whatever version of OS X you're currently running, and whether you're comfortable with handing over security updates to Apple's Mac App Store timetable. And, frankly, you need to decide if the extra functionality afforded by Lion is enough to overcome the extra headaches that IT will likely endure in the short term, and potentially in the long term.
And then you need to clearly assert your position. If you're good with your users upgrading, let them know. If they are not to update in any circumstances, let them know–and your reasons why. If you need them to hold off until you can test Lion and make sure it won't break anything for your business, let them know that–and keep them apprised of the decision-making process.
Under any and all circumstances, you need to communicate expectations and reasons with your users. But let's be honest: This is especially true if you want them to hold off, either temporarily or permanently, from making the move to Lion. And you need to do so well in advance of them getting the first chance to click on the Mac App Store and self-update.
The need to have a well-communicated plan and policy is clearly the most important decision. But there are a number of other factors to consider as well.
Orphaned Leopard
Even if you have made the decision that you're going to go for it, and full on day one let users update to Lion, you need to be aware that because it's only distributed through the Mac App Store–which only runs on the latest version of Mac OS X 10.6 Snow Leopard–any machines not running Apple's latest release are not invited to the party.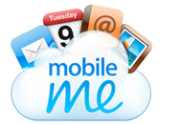 Sure, Macs are more likely to be running the latest OS as opposed to the Windows world where "wait until SP1" is practically the Golden Rule of IT. But if you have users on Leopard or earlier, they need to know that they can't directly go to Lion. Consider the pros and cons of making the upgrade from the aging OS to the new one. If it makes business sense, make a plan first to get them to Snow Leopard, and then to Lion. Or, if it's coming up on hardware refresh time on the machines running the older operating systems, consider waiting until new machines are shipping from Apple with Lion onboard, and then just migrate user apps and data when setting up the new computer.
Self-Service?
If you decide to allow your users to upgrade, you need to decide whether that process will be left to the user or only undertaken by IT. While it may seem to add yet another mundane task to the already crippling workload of tech support, it may well make sense to have those responsible for technology oversee the process to nip any problems in the bud and make sure that any settings that need to be changed to meet your policy are changed.
Priced To Move
If you decide against making the update right now, some users are going to be disappointed. This is inevitable. And the $29.99 price for Lion is probably going to make that dissatisfaction even bitterer. They are, after all, being forbidden access to a new toy that costs less than the average business lunch. You know that the costs of moving to a new operating system extend far and away beyond the cost of acquisition of the software.
But your users may not know that. Particularly if they're still pouting about having their request for an upgrade declined by IT. This is an expectation management problem, and once again, it points out the importance of knowing what your game plan is, and sharing it with your users as completely as you can, as soon as you can.