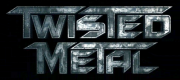 You know Twisted Metal. It's been a few years, sure. But set that controller in your hand, and it's like riding a bicycle: Left foot, right foot, missile meets face.
My greatest concern with the rebirth of Twisted Metal is the handling. Vehicle combat games have largely been abandoned, what with the masses opining for burly mountain-men waving chainsaw-guns (see: Gears of War).
Stepping up to David Jaffe's latest production spurs a mix of emotion. There's anticipation (the Twisted Metal series is near and dear to my heart, and much of my tender youth was spent tearing across apocalyptic landscapes with buddies in tow), as well as a guarded sort of tension.
Twisted Metal becomes less about the visceral thrill of "shooting dudes in the face" and more about how the experience measures up to what's come before it. How'd it do?
Not well.
I'll admit: I'll need more time with this. The 60 or so minutes I spent with the latest version of the Twisted Metal franchise allowed me a little more than six multiplayer matches (yes, I was that guy who wouldn't pass the controller).
Vehicle control was lackluster. The helicopter and the motorcycle provided the expected kick–agility and the like amplified by the lighter weight. As it stands, the rest of the game's vehicles felt a bit… same-y. You'll get a different kick out of the Ice Cream Truck than you will the motorcycle or the helicopter, but you'll be hard pressed to pit one four-door sedan against the next– and I spent quite a bit of time sampling vehicles.
Video: Twisted Metal Hands-On
There's more to Twisted Metal than vehicle handling– but not much more. As I was still playing an early build–the game is expected to drop on October 4–there's still plenty of time to tweak the controls (remapping is my first request), but I'm not so sure about the vehicle physics.
When your entire game is based upon a single idea, getting it right is paramount. Consider Gears of War: Every grunt and heave is measured to a point of near perfection–you'd expect nothing less for $60. Twisted Metal, as it stands, doesn't lack polish; it lacks refinement. There's a great deal of beauty and ingenuity at work here, but the game engine doesn't hold a candle to the vision that's present. The end result is an idea that feels solid, followed up by a game that feels more than a few years behind the curve.
If Twisted Metal is going to re-enter the limelight, it's going to need to measure up to the standard set by the competitive multiplayer games we've become accustomed to – the Call of Duties, Gears of War, and Halos. And it's entirely possible– doubly so, with auteur David Jaffe at the helm. I for one hope this rebirth takes off–Sweet Tooth deserves as much.