Along with all the hype around companies like Groupon, there has always been a steady stream of detractors (myself included) who have continued to point out that the services simply don't make sense for many businesses. The supporters, in turn, respond that the advantage of Groupon isn't about dollars coming in compared to those going out, but that it's an advertising tool, and should be viewed as such.
So, if Groupon is best understood as an advertising tool, let's examine it from that lens.
It seems like every month there is a new craze that busy business owners are expected to fold into their increasingly complicated outreach campaigns. So let me address some of the basic issues here–specifically, how to approach Groupon as a marketing tool, and how to use social media to get the most out of your Groupon experience.
1. Don't wait until your deal goes live. Social media reverberations often take time to percolate through their respective networks. Give your digital communities time to respond and share the news. This will build buzz around your deal, get existing followers to pay more attention, and can garner new followers in the process.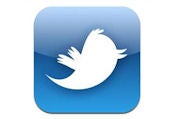 2. The medium and the message. In this case, the message is your deal and the medium is every social media platform on which your company has a presenc(you should at least have Facebook and Twitter by this point). Build your network out as much as possible before announcing your company's up-and-coming Groupon deal. Once announced, remind your community about the deal. Tell them how much time is left, and keep the buzz up.
3. Address undervaluation. One of the strongest arguments against services like Groupon is that they destroy the perceived value of your brand. To address this legitimate concern, use your social media channels to have an honest and transparent conversation about the topic. You can even bring them into the conversation by saying something like, "We were recently approached by Groupon to offer a deal, what does everyone think?" This way, you'll tie people into the decision-making process in a transparent and compelling way. If you're worried that your company may lose money, come out and say it.
4. Get those "Grouponers" to stay connected. One of the big hurdles for companies participating in coupon programs is that the customers they bring in rarely return. You can help nudge them back in the door by offering incentives to "Follow" or "Like" you on Facebook or Twitter by giving them a business card with your social media links on them. Or, simply have your staff mention that "There are more deals and events to come if you follow us on Facebook or Twitter."
I've written before about the potential pitfalls of services like Groupon for small and medium sized businesses (SMBs). However, leveraging your social media strategy to get the most out of your Groupon experience–both in terms of immediate cash and increased long term awareness–will help avoid some of these Groupon hazards.
Ilie Mitaru is a culture and business journalist and an occasional entrepreneur. He is the founder of an alternative business magazine, Stake, that is about to launch.