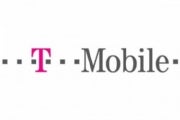 One of the biggest issues with premium mobile applications is the fact that, in most cases, it's a crapshoot whether or not you'll actually like what you purchased. This is even truer for games, where it's really hard to tell if you'll like a game without actually playing it first — a reason why many gamers like to rent.
T-Mobile may have the solution: it's announced a game rental service for Android with online gaming service WildTangent. How it works is pretty simple: for about 25 cents, you will have access to the game for one full day.
If you don't like it, the 25 cents is your rental fee. If you do, the rental price is credited to the purchase price of the game. In some cases, the rental fee might be more than 25 cents, depending on the retail price of the game, All Things Digital reports.
The companies are looking to launch the service sometime this fall, preinstalled on both smartphones and tablets. T-Mobile will handle the billing, and charges will appear on the customer's monthly bill.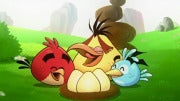 I don't find it too surprising that T-Mobile is the carrier to bring a service like this to the market. Not only was T-Mobile the only official US outlet for Nokia's N-Gage gaming phone, it has been known to take chances on new technologies and platforms: take for example UMA (cell phones with Wi-Fi calling), and Bobsled VoIP offering.
Personally, I don't think this should be limited to just games. Why not expand a service like this to any app? And here's a message to Apple too: us iOS users would like a similar option! Of course, the way the App Store handles purchases, this isn't possible.
I'm not going to hold my breath waiting for that to happen.
For more tech news and commentary, follow Ed on Twitter at @edoswald and on Facebook.