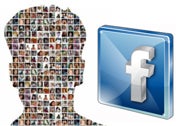 One day after security firm Sophos alerted Facebook users that Facebook may be using facial recognition to identify them in pictures, the social networking site said on Wednesday that it could have handled the launch a lot better. This admission came amid increasing scrutiny over whether the feature runs afoul of privacy laws.
According to Bloomberg BusinessWeek, the European Union has launched an investigation into the feature, and Ireland and the UK's data protection officials are also in the midst of an inquiry. Privacy laws are much stricter in Europe, so what may not be illegal in the United States could certainly be [illegal] on the other side of the pond.
At issue is the very reason why people think this feature is so darn creepy — the fact that it is suggesting to your friends that you be tagged without asking if its okay first. Like most Facebook features, the default setting for facial recognition is "on" — and users must "opt out" (instead of "opting in" in the first place).
Facebook is attempting to defend itself by explaining how the feature works. "Tag Suggestions are only made to people when they add new photos to the site, and only friends are suggested," a Facebook spokesperson told PCWorld. The spokesperson added that if users didn't want to be suggested to friends, they could turn the feature off.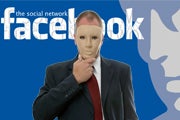 That still doesn't answer the concern of many — that yet again, Facebook is treating our data on the site however it wants to — to hell with what we may want or think.
In its defense, Facebook told us that should have been more clear with users as to when the feature was enabled on their accounts. It plans to make future announcements on functionality or rollout on its blog. Let me be the first to say (sarcastically) thanks, Facebook! Nice of you to think of us after the fact!
I guess the company still hasn't learned that users are not so blindly dependent on Facebook that they'll gloss over issues like this. Then again, until something better comes along I doubt anybody's going elsewhere anytime soon.
For more tech news and commentary, follow Ed on Twitter at @edoswald and on Facebook.