Cupertino City Council is likely to approve Apple's plans to build a new four-story spaceship-like HQ in the city, which would house around 12,000 staff. In response to Apple CEO Steve Jobs' presentation to the council, Cupertino Mayor Gilbert Wong said: "There is no chance that we're saying no [to Apple]. The Mothership has landed in Cupertino."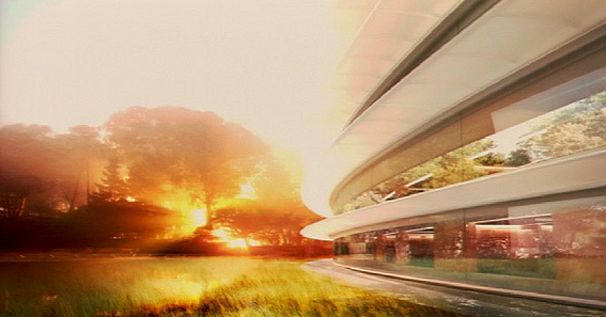 Jobs on Tuesday unveiled plans to build a new campus near Apple's existing headquarters in Cupertino, in a circular shape that looks like a spaceship. The new space would be used to accommodate Apple's growing staff numbers. "Apple's grown like a weed and as you know, Apple's always been in Cupertino," Jobs said in his presentation. "The campus we'd like to build there is one building that holds 12,000 people."
Cupertino City Council reacted positively to Apple's plans for a new HQ. Wong said: "Every time that we have a large company that has a large sales tax produced we are very accommodating to that company."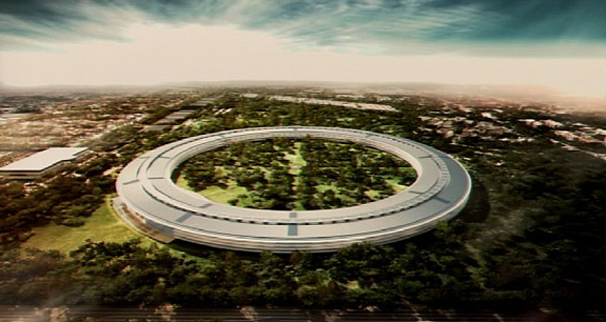 The four-story Apple mothership is expected to be completed in 2015, and would use self-generate energy, with the grid only used for backup power. In his presentation, Jobs empasized the green credentials of the upcoming campus, which will be built on land Apple originally bought from Hewlett-Packard while downsizing.
Parking at the Apple spaceship HQ will be underground, and 80 percent of the area currently used for parking will be landscaped, from currently 3700 trees to around 6000. A new research and development center will also be built, along with a new auditorium, so that Apple won't have to go to San Francisco for big keynote events.
Follow Daniel Ionescu and Today @ PCWorld on Twitter
Note: When you purchase something after clicking links in our articles, we may earn a small commission. Read our affiliate link policy for more details.