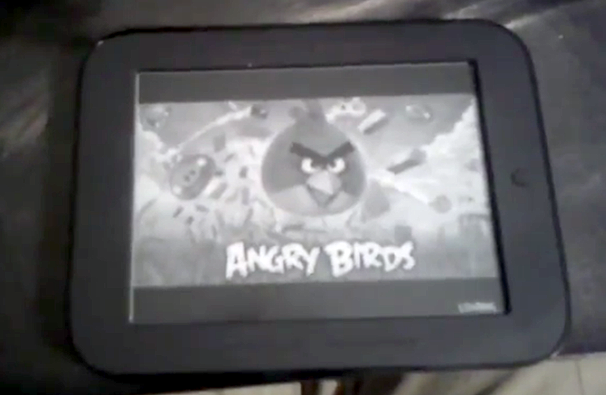 Sometimes, hacks work. Sometimes they don't. A great example of this the Barnes & Noble Nook–the Nook Color's resulted in a lot of hacking fun, but the new E-Ink-touchscreen Nook isn't succumbing to hacking as easily.
YouTuber "JFreke" rooted and hacked the Nook using a custom ROM from NookDevs, and he beelined to load Angry Birds on the hack (of course). Sadly, this is where the hack went awry–the Nook apparently can't handle all that bird-flinging action. According to JFreke, the screen "flashes" a lot, and the animation doesn't look too good either. What's worse, the device can't keep up with the flinging motions (screen scrolling) so it just freezes, only to work again when you're ready for your next go.
The screen is black and white anyway, so hardly the best environment to see the full potential of the game. Still, owners wanting to hack it should maybe check out the various other hacks rooted onto its predecessor, and give a few of those a go instead.
Check out the video below to see the issues with the Nook WiFi and Angry Birds for yourself:
If you were looking to buy the e-reader, would you hack it? If so, what would you try running on it? Tell us in the comments!
Like this? You might also enjoy…
Get your GeekTech on: Twitter – Facebook – RSS | Tip us off