It must be hard for the Triumph, being announced alongside the dual-core beast that is the Motorola Photon 4G. That would give most phones an inferiority complex. But this is an Android for Virgin Mobile's pre-paid plans, though, so it belongs in another category all together.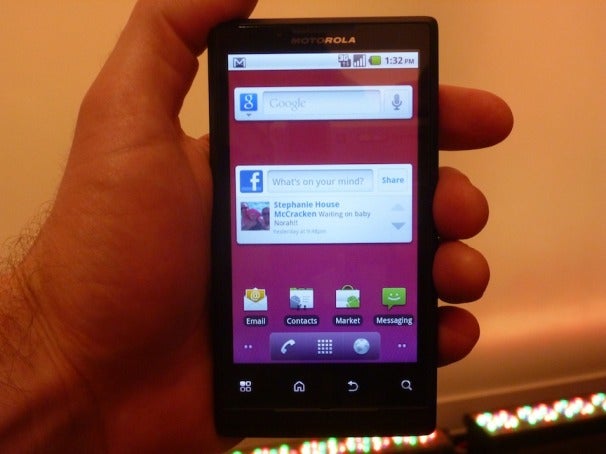 Look and Feel
The Triumph is very rectangular. Not in the fancy-looking futuristic way, just sort of… in the rectangular way. The 4″ screen is pretty good. It was bright and text was easy to read. That said, it certainly doesn't compare with qHD or Samsung's Super AMOLED Plus. It's not particularly pretty, but for a pre-paid with the functionality that it has, it's nothing to turn your nose up at (though the bezel is a bit thicker than I'd like).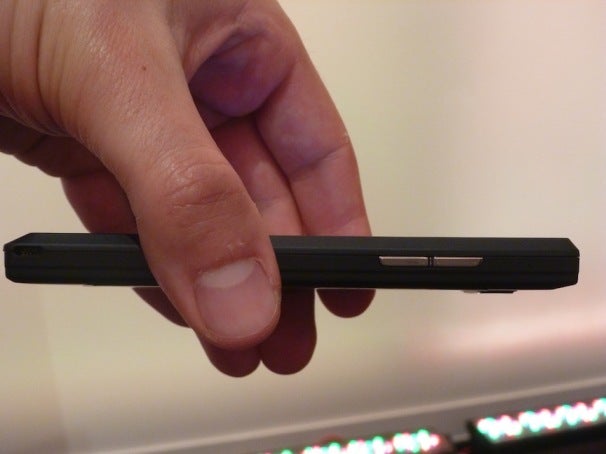 The Triumph felt alright in hand. Its size is good (for me), but the sharp angles didn't exactly make it the most comfortable, ergonomic thing. No dedicated camera button, which is a bummer, but probably not a deal-breaker for anyone.
Software
This phone will launch with Android 2.2 (Froyo), which is a little behind the times. While that's a minus, it does have a big plus: No Motoblur! Yay! I find that Motoblur really slows down the desktop area, and considering this phone isn't the most powerful out there, it's good that it didn't have to shoulder that weight. It comes with some Virgin Mobile multimedia software, which I would generally consider to be bloatware, but I'm sure it has a loyal following somewhere.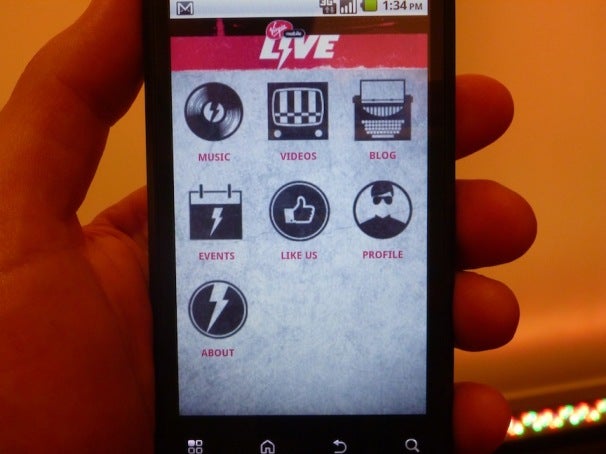 Speed
The speed isn't great. It was especially hard to use it right after using the Photon 4G, but I'd say it's about on par with most other phones in its class. I noticed a little bit of lag here and there, when scrolling through the app drawer, and the touch screen wasn't as responsive as I'd like. Also, it's not a 4G phone. Again, this is a pre-paid phone, and Sprint/Virgin's 3G network is very good. It's just not 4G.
Overall
For a pre-paid phone, it's very good. Does it stack up to its high-end brethren? Not hardly, but who could expect it to? It's geared toward a different market. I'd like to see if it speeds up a bit once it gets upgraded to 2.3. I also wonder if perhaps, somewhere out there, there is a market for pre-paid high-end smartphones? Regardless of my ponderings, the Triumph is an excellent addition to the pre-paid world, and if you prefer to roll without a contract, it's a great option.