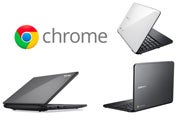 Google is running into trouble over its new Chromebook laptops before they even launch–one company is claiming trademark foul. ISYS Technologies claims the name 'Chromebook' infringes on its trademarks, and has asked a Utah district court for an injunction to stop Google and its partners from launching the laptops later this month.
ISYS owns Xi3 Corporation, a subsidiary which last month introduced the ChromiumPC, a desktop computer that runs the Chrome OS. The company attempted to trademark the device name last year, but Google objected because the name was too similar to the Chromium OS itself.
This fight and ISYS' trademarking efforts seem to be central to this week's lawsuit. According to the filing, Google originally wanted to call the Chromebooks 'Speedbooks,' but changed the name after discovering the Speedbook moniker was already in use.
While in the process of preparing to launch the Chromebook, Google was also filing requests for extensions of time in the fight against the ChromiumPC trademark, something ISYS calls "unnecessary."
That probably irked ISYS execs quite a bit, don't you think?
Essentially, the argument is that the Chromebook name is too similar to the ChromiumPC mark that it seeks. While that may indeed be the case, one could also argue ISYS' ChromiumPC is too similar to Google's Chromium OS.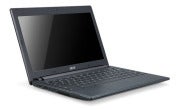 Wouldn't a person be more apt to confuse the ChromiumPC name as some type of direct endorsement from Google itself vis a vis somebody confusing the names of ISYS' and Google's products, which definitely do sound somewhat different?
Call me crazy, but I think Google's got the upper hand in this one.
For more tech news and commentary, follow Ed on Twitter at @edoswald and on Facebook.