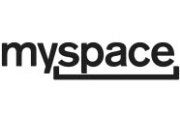 Does anyone want MySpace? The fading social network continues its desperate quest to find new investors, but the situation looks bleak.
AllThingsD reports that News Corp., which bought MySpace for the what-were-they-thinking price of $580 million in 2005, is down to one potential investing group that may include Activision chairman and CEO Bobby Kotick.
Earlier this week, the Wall Street Journal reported that News Corp., unable to sell MySpace outright, was hoping to form a "strategic partnership" with a potential sucker…I mean, buyer.
News Corp. reportedly wanted $100 million for MySpace, but bids were coming in significantly lower, according to the WSJ.
Indeed, the value of MySpace is certainly far less than what News Corp. wants.
The social network, which switched to an entertainment focus in October 2010, may still draw crowds, but it's losing money.
Specifically, MySpace lost $165 million last quarter. And according to comScore, it attracted 37.1 million unique U.S. visitors in April, just over half of what it drew a year earlier.
In January, MySpace cut 500 jobs worldwide–nearly half of its work force.
Would you invest in this business? I didn't think so.
If ever there was a time for a MySpace Death Watch, this is it. Rather than undergoing a miraculous recovery, MySpace is more like to follow Friendster and Bebo into social network oblivion.
Contact Jeff Bertolucci via Twitter (@jbertolucci) or at jbertolucci.blogspot.com.