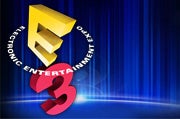 There's been a cavalcade of exciting announcements coming out of E3 2011, but what do they mean for diehard PC gamers? Our editors have been on the show floor testing new hardware, playing games and talking to developers all week long in an effort to find out.
Alex Wawro is PCWorld's editorial assistant, and he's been playing PC games since embarking on the Oregon Trail all those years ago; it's been uphill ever since.
We're on the cusp of a PC gaming renaissance, because game developers are clearly tapping the upper limits of what current-gen consoles can do. Microsoft released the Xbox 360 six years ago, and the hardware is starting to show it's age; seeing the stark disparity in gameplay footage of cross-platform titles like Battlefield 3 and The Witcher 2 here at E3 has proven that there's no substitute for a tricked-out PC if you want to play the latest and greatest games as they were meant to be played.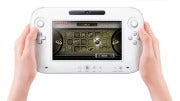 We predicted as much when we were preparing for E3 last week, but we were wrong to assume that Sony and Microsoft were ready to start talking about the next generation of game console. Instead, the biggest news of E3 2011 revolves around new ways to play your favorite games either on the go (with the PlayStation Vita or the 3DS) or at home with the Wii U and the PlayStation 3D Monitor bundle. Console games aren't going to get bigger or better in the next few years, they're going to get more ubiquitous. Soon you'll be playing Uncharted on the train to work, Civilization on Facebook while you're at work, and Starfox on the Wii U while relaxing on the couch after work. And if your wife wants to watch American Idol after dinner, you can just switch the Wii U's video output from the TV to the controller's screen; it may seem impossible, but console games are becoming even more mainstream.
But you can't lug your gaming PC on the bus with you. You won't be able to squeeze in a few rounds of Battlefield 3 during long meetings, and digging into a deep PC RPG like Skyrim will suck up your nights and weekends and leave you gasping for more. PC games can't expand sideways, so there's only one way left for PC game developers to go: forward. We've seen a variety of cross-platform games at E3 this year, and the PC version has always been more impressive in every respect. Games like Mass Effect 3 and Deus Ex 3 look better and play smoother on the PC as compared to their console counterparts, and that gap will only widen in the coming years.
Trust me, it may not be buzz-worthy news but PC gaming is here to stay. My time at E3 talking to game developers and hardware manufacturers has proven that PC games still offer the best bang for your buck, and they're only going to get better. Buckle up.
Nate Ralph is PCWorld's Desktops editor, and is making a poorly veiled attempt at masking his bias.
Wither art thou, PC gaming?
There's been plenty of news rolling out of E3, but the PC contingent has been notably silent. There's certainly a presence on the show floor — all of the major releases that aren't console exclusives will be making appearances on a desktop near you. But this year's E3 has largely been about the living room.
So what gives?
The status quo hasn't changed. As much as I love my gaming rig, I can't deny the ease of use and accessibility that consoles provide. Developers see it too: console ports might only offer a fraction of the power and performance I get out of my custom built rig, but it's decidedly easier to troubleshoot bugs on a homogenous platform than it is to figure out what went wrong on the millions of Franken-PCs out there. To say nothing of the comparatively massive audiences that consoles can bring to bear.
But we knew that. And that isn't a bad omen for PC gaming, either. If you want a new, innovative experience, the PC remains an open frontier. Consider Minecraft: born on the PC, developed by relative unknowns, and stumbling into overwhelming success. Now it's headed to consoles, where the unwashed masses (I kid) can get a taste. Of course, it's too early to know whether or not Xbox-based Minecraft fans will have the same experience we do, what with a robust modding community, and private servers.
But it was ever thus.
I don't envy console gamers (I technically am one, after all). This E3 might've been light on news for my platform of choice, but the PC remains the place to see what's new, and what's next — whether it's unknown developers experimenting, or the proverbial big kids flouting the latest technological innovations in blockbusters like The Witcher 2.
Besides; the less time Blizzard and CCP spends contributing to the marketing spectacle that is E3, the more time they can spend finishing up those games I want to play.
Patrick Miller is PCWorld's HDTVs and How-Tos editor, but he has a special place in his heart for PC gaming.
Where was the PC this year? Mostly tucked away on the sidelines, from the looks of it. PCs are practically insignificant on the show floor compared to the console crowd, and while most of the big titles (outside of console exclusives like Gears of War and Resistance 3) will also arrive on the PC, it seems like the once-great gaming PC is doomed to another year of half-baked console ports. Even Microsoft, the PC gaming granddaddy, couldn't be bothered to give the PC any time in their press conference.
Instead, we're seeing the PC's greatest hits gradually find their way into a console incarnation. Deus Ex defined "blockbuster" to a generation of PC gamers; Deus Ex 3 is a console game with a PC port. PC indie darling Minecraft is making inroads towards the Xbox 360 and Sony's Xperia Play smartphone, with nary a mention of cross-platform compatibility. PC-only MMORPG EVE Online developer CCP was proudly featured at the Sony press conference for their upcoming Dust 514, a PlayStation-exclusive massively multiplayer first-person shooter that will somehow be able to interact with EVE online players.
What's going on here? Judging from the examples above, it seems that the PC, as a gaming platform, is not short on talented developers making great games–games which could only take root on the PC, due to indie-friendly publishing platforms like Steam and the abundance of sheer processing power compared to their console counterparts. As soon as those new, great games attract the attention of the big boys however they'll get repurposed to plug into the big boys' consoles, which makes perfect sense. Microsoft might make a couple bucks off a PC gamer's Windows license (which you probably had for you PC, anyway), but that's about it. Xbox gamers have to buy the console, gamepads, headsets, hard drives and memory cards, not to mention paid downloadable content, and as soon as they're all set up, out comes the Kinect. They may love their PCs, but they make their money from their consoles.
PC gaming isn't dead, far from it in fact. But it's certainly not commanding the attention it deserves.