It's natural for users of LinkedIn, Facebook and other social networking services to assume that their profiles are their own to use and modify over time as they see fit. After all, profiles like those feel much like extensions of ourselves; rather like the cars we drive or the homes we live in, they're mostly nobody else's business, right?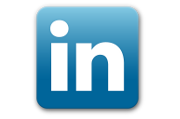 Wrong — at least potentially. As was highlighted on Friday by a report published on the Distributed Marketing blog, companies are seeking increased control over what their employees post online, and LinkedIn is no exception.
Intercepting User Edits
It all started on Tuesday, when compliance software vendor Actiance announced what it calls "LinkedIn static content pre-approval workflow capabilities" in its Socialite platform for social media management and compliance.
That platform is designed to help financial services firms comply with regulations such as Financial Industry Regulatory Authority (FINRA) Regulatory Notice 10-06, which requires that all static content from companies in this industry be pre-approved prior to publishing, including content on blogs and social networks. Toward that end, Socialite enables pre-approvals of content added to popular social networking sites, including Facebook and Twitter.
Now, thanks to the platform's new LinkedIn features, "Socialite intercepts end-user edits of LinkedIn profiles and automatically re-routes the changes to a compliance officer for review," Actiance's press release explains. "The reviewer is then able to identify the specific elements of a LinkedIn profile that were changed and can either accept or reject the edits as well as making comments."
In other words, when you're gearing up to hunt for a new job, your employer could not only be watching, but it could potentially even prevent any changes you may want to make to your LinkedIn profile.
It's not just changes that you make on the corporate network that will be noticed, either. In fact, Socialite gives companies the capability to monitor, alert and capture changes made from pretty much anywhere, including mobile devices.
What Makes LinkedIn Different?
There's been some controversy about Actiance's announcement, made more interesting by the relative lack of controversy surrounding such capabilities on other social networks. Distributed Marketing has a theory about that.
"What makes LinkedIn different is that a lot of people use LinkedIn as a way to develop connections that will boost their careers – or as a job search and business development site," it explained.
Few companies have had LinkedIn pages until recently, the blog points out, but now "LinkedIn has become one of the most powerful social media channels for corporate and local marketers as well. Many multi-channel marketing organizations have reported outstanding results from participation in LinkedIn Groups and communities, and are encouraging employee use of the product as part of corporate marketing efforts."
That increased corporate use, in turn, explains the new focus on monitoring employees' use.
'Your Social Media Will Be Monitored'
So what does this mean for LinkedIn users like you and me? Good question.
Distributed Marketing asked myriad experts in insurance, legal, HR and social media to share their interpretation and suggestions for employees, and there are numerous tips and insights in its post.
"To me, the capturing, editing or blocking LinkedIn profile updates is truly a bold, big brother move," insurance industry expert and Strategic Marketing Plus CEO Bill Tyson told the blog, for example. "From a practical standpoint, most compliance departments (except in rare cases like military and defense) would not approve of this level of intrusion into an employee's private life activities (i.e. job searching)."
For those who signed a non-compete or non-solicitation agreement with their employers, meanwhile, "your social media will be carefully monitored once you leave," warned employment attorney Donna Ballman. "Some employers are demanding that former employees unlink and de-friend their LinkedIn, Facebook, and other social network contacts connected with the company."
Proceed with Caution
This morning I asked LinkedIn to comment about this controversial topic.
"At LinkedIn, one of our central principles is that we put our members first," said Hani Durzy, the company's director of corporate communications. "We allow our members to control and manage the information on their profiles. They decide who to connect to and what they should share and consume.
"At the same time, companies in industries where the use of social media for business purposes is regulated are obligated to adhere to those regulations," Durzy added.
The bottom line, it seems to me, is that there are clearly countless gray areas here that will need to be tried and tested in the courts before any hard and fast rules emerge. In the meantime, you may want to think carefully about how you proceed.