When you're considering a new desktop or laptop, it's easy to get distracted by speed bumps in processors and RAM. But as long as you're getting a modern processor, you'll likely find that the amount of RAM or storage space you opt for will have a bigger impact on your computing experience than minor differences in clock speed.
Laptops and Desktops: Specs That Don't Matter
Slight differences in CPU clock speeds: Yes, a 2.6GHz processor will be faster than a 1.2GHz processor, but you shouldn't pay more for small increases in clock speed. You won't notice the difference between a 2.3GHz Core i5 and a 2.5GHz Core i5, so don't pay $100 for the privilege of an unnoticeable uptick in processing speed. Related: Overclocking for Newbies
RAM speeds: Again, faster is faster, but the noticeable difference between 1066MHz and 1333MHz is practically none. Related: How to Overclock Your RAM
DVD/Blu-ray write speeds: Even if you are one of the handful of folks left tinkering with physical media, you'd be hard-pressed to find a drive that offered much of a leg up in burning speed. If you're going to burn a disc, you're going to be waiting a bit whether it's a 6X drive or a 10X drive. And they all play movies just fine. Related: Can't Get Blu-ray to Play? Try This!
Laptops and Desktops: Specs That Sometimes Matter
Graphics RAM: Looking to watch some high-def YouTube clips or enjoy the occasional Blu-ray video? Most people have no need to pay more to go from 1GB to 2GB of RAM on a midrange graphics card. The graphics board that ships with your PC will more than likely be enough–even the integrated graphics capabilities of AMD's Fusion chips and Intel's Sandy Bridge lineup will be more than a match for your media.
Gamers are the exception here, as a beefier card with 1GB of RAM will outpace a 256MB or 512MB counterpart. The 2GB realm is generally reserved for the $700-and-up, enthusiast-level cards–a different beast altogether.
Really high amounts of graphics RAM are useful primarily on very high-end graphics on very high-resolution screens. A faster graphics chip with less RAM will almost always produce better performance than a slower chip with more RAM. Related: How to Upgrade Your Graphics Card
Quad-core processors: In the world of laptops, a dual-core processor is likely to be faster than a quad-core for most of the mainstream applications that the majority of users run; a dual-core CPU often operates at a much higher clock speed, and most general-purpose applications don't make good use of four CPU cores.
But if you do a lot of video-processing tasks, heavy scientific computation, or engineering work, four cores may be a great way to go. If you want to buy a future-proof desktop system, keep in mind that multithreaded applications are becoming the norm, and your PC will be able to hammer away at more tasks if it has a bit of extra computational headroom. Truth be told, unless you're looking at a particularly low-end desktop, it's difficult to find a desktop PC that isn't already sporting a quad-core CPU. Related: How to Upgrade Your CPU
Laptop display brightness: A bright laptop screen is usually one that drains the battery quickly. Besides, 300 nits is so bright that it's hard to look at indoors, and most users turn their display's brightness down a little anyway.
The exception? Display brightness is important for people who often use their laptops outdoors. If you do, you'll want all the brightness you can get. Related: Top 10 All-Purpose Laptops
Laptops and Desktops: Specs That Always Matter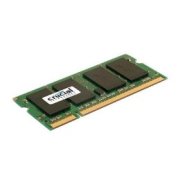 Amount of RAM: No doubt about it, in any computer you're better off having more RAM. A netbook with 2GB of RAM will be a lot snappier than a laptop with 1GB. If you're serious about performance, don't settle for less than 4GB–and getting 6GB or 8GB of RAM isn't a bad idea. Related: How to Upgrade Your RAM
A roomy, 7200-rpm hard drive: Usually listed in revolutions per minute, "hard-drive speed" refers to how fast the platter spins. Faster-spinning platters generate both faster data-transfer speeds and faster seek times. A 7200-rpm hard drive will often produce a more responsive feel than a 5400-rpm hard drive will. Related: Top Internal Hard Drives
As for storage space, what's the use of having a souped-up rig if you can't fit anything in it? Fortunately, storage is becoming increasingly inexpensive, and gargantuan 3TB drives are starting to make the rounds. Looking at solid-state drives? We love them, but they can still be woefully pricey. If you have the cash to splurge, we recommend using a solid-state drive as a lightning-quick boot drive for your applications and operating system. Related: The ABCs of SSDs
Weight: Small differences in weight make a big difference when you're lugging your laptop around wherever you go. The difference between 3.5 pounds and 5 pounds may not seem like much, but when your laptop bag is on your shoulder all day, it's enormous. Related: Top 10 Ultraportable Laptops
Battery life: Obviously, the more battery life the better. When you're assessing this spec, however, take any claim by the manufacturer and chop off 20 percent. Claimed battery life always assumes a best-case scenario–a scenario you'll never see in real life. Related: How to Extend Your Laptop's Battery Life