Responding to some people's seemingly insatiable need to share their thoughts online, Nuance has updated its Dragon NaturallySpeaking speech recognition software so users no longer need to type to post updates to Facebook or Twitter.
"We're seeing a strong user interest in interacting with social media sources," said Peter Mahoney, Nuance senior vice president and general manager of Dragon.
The newly released Dragon 11.5 also allows the iPhone to be used as an input microphone.
First released in 1997, the Dragon line is one of the most widely used speech recognition software programs in use today. The company, which holds about 1,000 patents on speech recognition-related technology, offers the technology for personal, mobile and corporate use.
Version 11.5 of Dragon NaturallySpeaking comes with a number of updates that bring the software into the mobile and social-networking age.
For instance, the software comes with a set of widgets for entering status updates into Facebook and Twitter, via the user's own voice.
With the Dragon software running, a user simply utters the command for the computer to open Facebook or Twitter. A widget appears, which will then transcribe the message the user subsequently intones. The user is given the opportunity to edit the message. Once editing is complete, the update will be posted to that user's account.
"This makes it very easy to interact with social media in a very spontaneous way," Mahoney said.
Another new feature is an optional iPhone app, available on the Apple iTunes store, that can turn the phone into a dictation machine.
The use of the iPhone will eliminate the need to buy an external microphone for the user's computer. Dragon typically works by transcribing the user's voice into text as the user speaks into a microphone attached to a computer (though it can also transcribe a known user's voice on a digital recording). This app uses a Wi-Fi connection to convey the voice into the PC.
Version 11.5 comes with a number of other improvements and bug fixes as well. The user interface has been improved. Some additional improvements have also been made to accuracy of the speech recognition, following dramatic improvements that came with version 11, released last August, Mahoney said.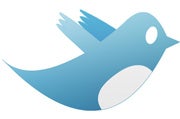 The software, available now, will cost US$99 for the basic home version, $199 for the premium home version, $599 for a professional edition and $799 for the version customized for the legal profession. Current users of Dragon version 11 will be able to download version 11.5 at no cost, beginning in a few weeks, Mahoney said.
Joab Jackson covers enterprise software and general technology breaking news for The IDG News Service. Follow Joab on Twitter at @Joab_Jackson. Joab's e-mail address is Joab_Jackson@idg.com