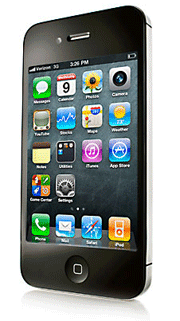 Rumor has it Apple will start selling unlocked iPhone 4s in the U.S. starting Wednesday. It's unknown how much the alleged unlocked iPhones would cost, or what networks would run on. For those unfamiliar, selling unlocked iPhones is common outside the U.S., so the move would not be unprecedented.
First off, the rumor: Twitter user Chronic, who according to 9 To 5 Mac is a credible Apple rumors source, tweeted on Sunday "Unlocked iPhones headed to Apple Stores for Wednesday: MC603 (16GB, Black) MC604 (16GB, White) MC605 (32GB, Black) MC606 (32GB, White)". He did not give any further details, but one thing is for sure: U.S. Apple stores have never carried unlocked iPhones before.
So what's the big deal about unlocked iPhones? Take the U.K. for example: Apple is selling online (and in some stores) an unlocked 8GB iPhone 3GS for the equivalent of $695. An unlocked 16GB iPhone 4 will cost you the equivalent of $829 and $995 for the 32GB model, black or white. There's also a two phones per customer limit, probably to deter from grey market aftersales.
An iPhone 4 for $829, you might ask? But it's just $199 with AT&T or Verizon. As it is common practice in the U.S., carriers subsidize the price of a phone, which they hope to recoup from data and call plans via a two-year contract you have to sign. This, according to calculations, is actually costing you more than buying the phone unlocked, with no carrier ties. Case in point, the ownership cost of an iPhone 4 with the minimum plan costs is around $2000. So basically AT&T subsidizes around $600 of the phone's costs and recoups around $1200 on top of that.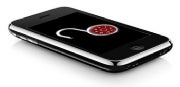 Buying an unlocked iPhone and using it with pay-as-you-go (prepaid) carrier plans is a popular practice in Europe, where you can avoid high roaming costs by just inserting a local pre-paid SIM card. Prepaid plans also allow you to ditch any data plans, so you can make calls and text, and use Wi-Fi data instead of 3G. But the practicality of such a solution is not that great in the U.S.
An unlocked iPhone 4 in the U.S. will probably have limited use. An unlocked CDMA iPhone makes little sense, because Verizon does not use SIM cards for easy identity swapping. The AT&T iPhone would also be of use only on AT&T, because the internals of the device don't support T-Mobile's 3G frequencies.
So, in theory, if there will be an unlocked iPhone in the U.S., its main use would be with prepaid services from AT&T. However, AT&T's prepaid plans do not offer much financial advantage over contract plans: It would cost you $60 for unlimited talk and text, and $.01 for each 5KB (yes, kilobytes) of data. On $75 prepaid plans, you get 200MB of data and unlimited calls and texts.
A similar package with AT&T's contracts will run you around $100 per month, which is slightly more than the $75 per month on the prepaid deal. However, you would have to shell out more money upfront to benefit from the savings, which over two years would be in the region of $600 (what a carrier subsidizes the phone for). Of course, we still don't know what pricing structure would be applied for an unlocked iPhone in the U.S.. In addition, unlocked phones become available only a certain period after the launch of a phone, so if the iPhone 5 arrived this fall, don't expect it to be available unlocked from Apple straight away.
Follow Daniel Ionescu and Today @ PCWorld on Twitter