When Intel showed off the specifications for and a prototype of its new "Ultrabook" mobile platform in late May, the thin and light laptop design looked awfully familiar to a lot of Mac owners.
Let's see: Razor-thin design, "instant on" waking from sleep, and long battery life. All hallmarks of the new-design MacBook Air, introduced last fall and currently finding its way into more and more executives' hands every day.
The difference is that Intel's Ultrabook is an updated version of the Air, boasting Core i5 and i7 processors over the MacBook's current Core 2 Duo processors, and adding support for Thunderbolt high-speed connectivity to peripherals.
Signs are that Acer and other computer manufacturers will have Ultrabook systems on shelves later this year. But there's one vendor that might beat that timetable by a long shot–Apple.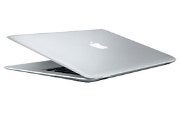 The Apple rumor mill is in full gear once again, this time offering up some details of an impending summer refresh of the MacBook Air that will see it use Sandy Bridge i5 and i7 processors, Thunderbolt connectivity, and maybe even the backlit keyboard that was stripped out of the current generation of MacBook Airs, an unfortunate oversight at best.
If Apple's specs for the MacBook Air meet those mentioned in the increasingly loud whispers of the blogosphere, Apple will not only have the first entry in the Ultrabook category, but it will also have a strong update to a device that was already right at the top of the "must have" list for many executives. Even powered by a Core 2 Duo processor that's rapidly approaching dinosaur status in the rapidly evolving technology world, the MacBook Air was Apple's big seller, owing largely to its status as the "have to have it" tech toy in the notebooks category.
Intel says it believes that by the end of next year, the Ultrabook will swipe up to 40 percent of PC sales worldwide. And although Mac sales are a very small percentage of the overall PC market, with its first-mover advantage, the MacBook Air will capture more than its fair share of that 40 percent.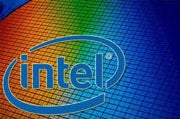 Of course, there is one aspect of Intel's Ultrabook recipe to its OEMs in which Apple is unlikely to beat its competitors. One of the specifications from the chipmaker is a "sub-$1000" price point. Currently, only the low end, 11-inch MacBook Air meets that requirement, and it does so by a whole dollar. Given Apple's uncanny ability to keep its product margins miles above most of its competitors, it seems unlikely that whenever we see a MacBook Air refresh, it will be accompanied by a significant drop in price.
But in a world where more employers are open to the idea of bringing your own computer to work, IT departments are less stressed out than ever over this. A new MacBook Air will cost them no more to support than any other notebook, and it's up to the end user if they're willing to pay the premium for Mac OS X and whatever cool factor the new Air may embody.
Assuming Apple doesn't do the unthinkable and actually raise prices on the updated Air family, the thin-and-light notebook that's become the preferred device of many executives is going to become attractive to that many more on-the-go professionals.