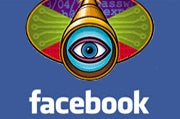 It was only a matter of time before complaints over Facebook's new facial recognition technology resulted in a complaint with the Feds. The Electronic Privacy Information Center (EPIC) has done just that: it filed a complaint with the Federal Trade Commission, asking the FTC to bar Facebook from using the technology.
EPIC is not alone in pressuring the FTC: Rep. Ed Markey (D-Mass.) has also called on the FTC to look into the social networking site's efforts. He commended EPIC for filing the complaint, saying it was an important privacy matter.
"When it comes to users' privacy, Facebook's policy should be: 'Ask for permission, don't assume it,'" Rep. Markey said in a statement. "Rather than facial recognition, there should be a Facebook recognition that changing privacy settings without permission is wrong."
Indeed, EPIC highlighted in its complaint Facebook's seemingly careless attitude when it comes to changing user's privacy settings. EPIC cited the company's Beacon service, as well as the company's controversial policy of having a right to your data, even after you delete your account.
EPIC's central argument seems to be that Facebook may have run afoul of consumer protection laws with how it rolled out the feature. The site gave little warning to users that it was going live, and only admitted the procedure was a mistake after the fact.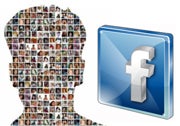 "Users could not reasonably have known that Facebook would use their photos to build a biometric database in order to implement a facial recognition technology under the control of Facebook," the complaint reads in part.
In addition to calling for the FTC to force Facebook to stop using facial recognition, EPIC is also asking the agency to require the company to develop a "comprehensive privacy plan," and forbid the site from reintroducing such a feature until its opt-out system is improved and "appropriate security safeguards" are established.
For more tech news and commentary, follow Ed on Twitter at @edoswald and on Facebook.