Facebook has questioned the accuracy suggesting that the social networking giant's popularity in North America is declining. The Inside Facebook website had suggested that Facebook saw a drop of 7.3 million users in the United States and Canada in May, and that Facebook had failed to grow by its usual 20 million users per month in both April (13.9 million) and May (11.8 million).
In a statement, Facebook suggested Inside Facebook's data is faulty.
"From time to time, we see stories about Facebook losing users in some regions. Some of these reports use data extracted from our advertising tool, which provides broad estimates on the reach of Facebook ads and isn't designed to be a source for tracking the overall growth of Facebook."
The statement says Facebook is "very pleased" with its growth, following up with the enigmatic statement: "More than 50% of our active users log on to Facebook in any given day."
Facebook typically doesn't share user data and is still a privately held company so it isn't obliged to, although last year claimed it had a half-billion users.
Because analysts lack other information, they are forced to estimate Facebook's growth and shrinkage rates. Inside Facebook admits its figures are "buggy" and easily influenced by seasonal trends, such as college semesters.
Speaking to the BBC, Internet market research company comScore also questioned Inside Facebook's figures, saying it had measured a 21 percent growth in Facebook users in the United States in May.
Visitor numbers are a vital component of Facebook's equation for future success. Without high numbers it might be unable to attract advertisers.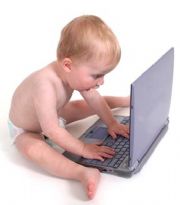 Some analysts suggest that, with a half-billion accounts worldwide, Facebook is starting to reach its saturation point in North America and Europe. Put simply, all those who want a Facebook account already have one. This means Facebook must elsewhere for growth. Mexico, Brazil, India, Indonesia and the Philippines all saw growth during the same May period that allegedly saw falls in North America, for example.
The thirst for growth also could be fueling recent comments from Facebook founder and CEO Mark Zuckerberg that children under the age of 13 should be allowed to join Facebook, despite the fact Facebook's own terms and conditions currently prohibit this.